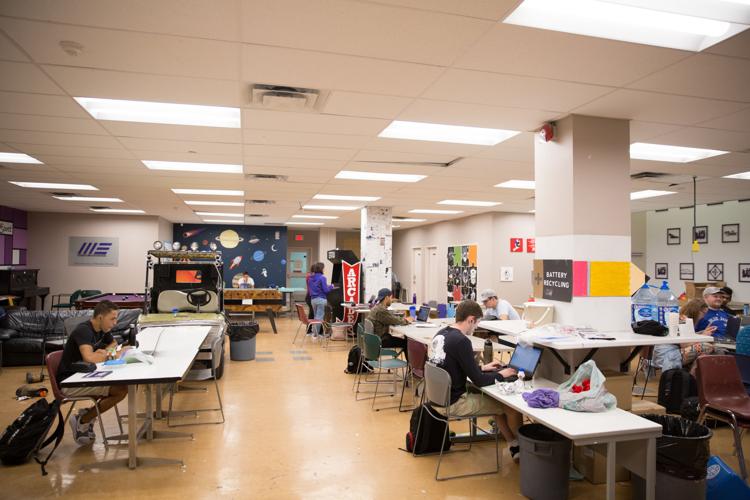 An engineering student is working with Western on new wellness workshops for her fellow students.
Keemia Abbaszadeh is the wellness commissioner for Western's undergraduate engineering society. To help students with mental health and stress management, she is working with the Wellness Education Centre, a University Community Centre service directing students to mental health professionals on campus.
She is organizing a series of workshops that will be held on Thursdays starting Sept. 20 of this year. Western staff and other engineering students will speak at the workshops to help students with stress management.
The speakers will have experience with engineering students' busy schedules, either because they're students themselves, or because they have worked with these students in the past.
Abbaszadeh said she feels her wellness information for students is important for their upcoming classes.
"The sooner the better. I don't think that there's a reason to wait," she said. "Help them help themselves, and also help each other."
She feels that it is important to promote wellness in terms of self care rather than just giving information out to students.
Last year, Abbaszadeh noticed there were no wellness activities done by the Undergraduate Engineering Society. The idea for the workshops came from the lack of student-run resources specifically tailored to engineering students.
But, while these workshops are for engineering students, Abbaszadeh believes managing wellness is important for students in every faculty.
Correction (2:37 p.m., September 16): The article was updated in paragraph eight to accurately reflect Abbaszadeh's motivation in organizing these workshops. The Gazette apologizes for this error.