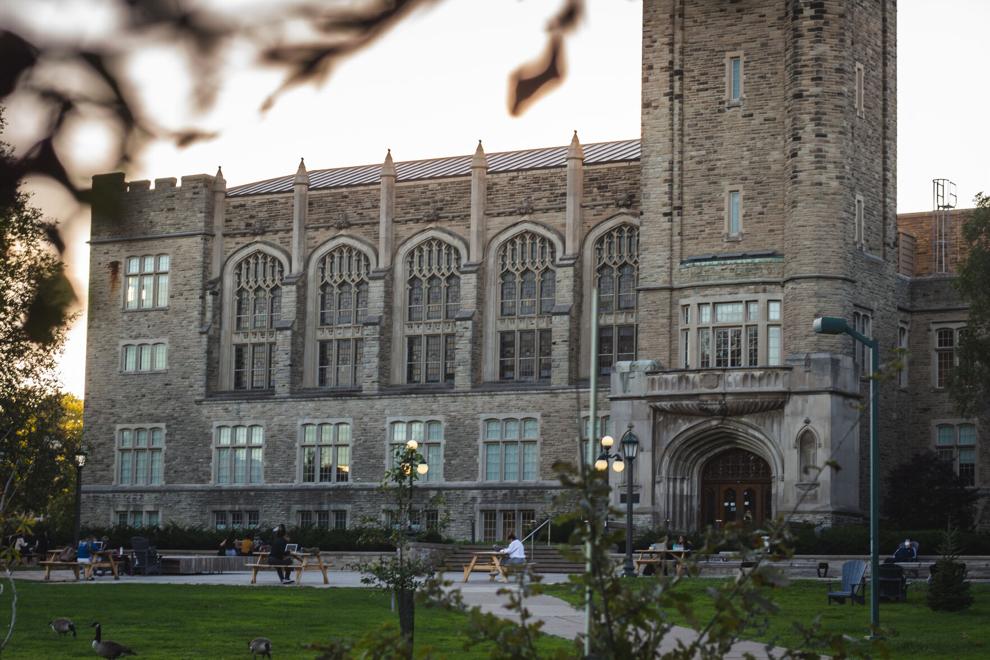 Western University and Huron University College have released statements condemning the war in Ukraine.
According to Western's statement, published on the university's social media accounts and website Mar. 3, the university denounced Russian aggression in Ukraine and stands in solidarity with the Ukrainian people. The university also said they are seeking support for students connected to the conflict.
"We have students and employees with connections to Ukraine and to the Russian communities, who oppose these terrible acts of violence," reads the statement. 
Western encourages students who have been affected by the conflict to reach out to crisis support via Western Health and Wellness.
Huron stated via Twitter that their community is "horrified" by the unjustified invasion of Ukraine — "We condemn these acts of violence and aggression," the college said.
The affiliate college also gathered at St. John's Chapel Mar. 3 to pray for an "end to violence" and to show solidarity and support for Ukraine. Prayers were provided by Western's Jewish community as well as Christian and Muslim communities from the Huron Faculty of Theology.
This statement came less than a week after Russian President Vladimir Putin's invasion of Ukraine. The invasion has met with outrage by the international community. 
Like Western, the University of Toronto and the University of British Columbia have released statements expressing their disapproval of Putin's aggression.
Many experts at the university are playing important roles in the public conversation to analyze the situation as it unfolds.
"This is a critical role for universities to play," Western said.