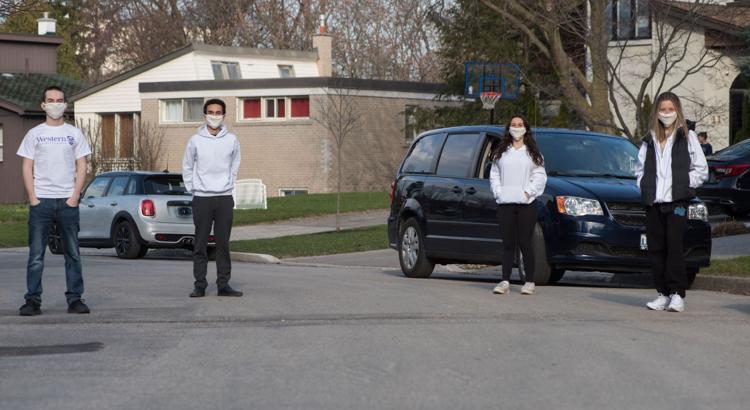 As Ontario begins the first phase of reopening businesses, high-school friends attending Queens and Western united to start a face mask company, reviving student jobs and combating the spread of the coronavirus.
Matthew Danics, currently majoring in computer science at Western University, and Joshua Sofer, a Queen's University commerce student, joined forces to create Canadian Face Masks, a company that sells non-medical, reusable face masks to the public. Both entering their third year, the duo was inspired to start the company after seeing a great need for student summer jobs and quality masks.
"I was looking for something to do and something that would impact the community," said Danics. 
Friends since high school, Danics and Sofer parted ways in university, attending traditionally rivaling schools. But their friendship superseded rivalry and the two stayed in touch, allowing them to work together to found CFM.
"It definitely didn't break our friendship," said Danics. "We felt that we shouldn't let the rivalry between each school stop some good from happening."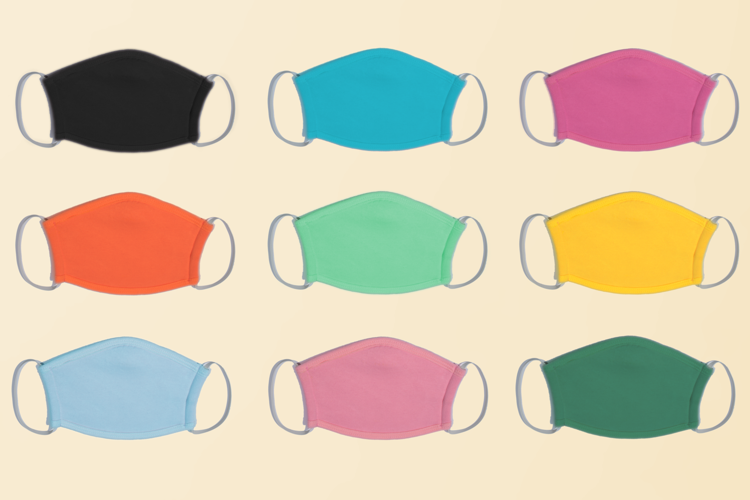 After reaching out to apparel factories around Toronto, the two landed on one which was willing to design and produce their masks. The factory supplied materials and manufacturing expertise, while the co-founders organized the company's distribution, sales and marketing. After working out a design with the factory, the co-founders launched their website, where they currently sell their masks.
Selling for $8.95 per mask, the cost of a CFM mask is on the lower end of the spectrum. CFM uses a cotton blend or 100 per cent organic cotton for masks, while offering a variety of colours.
Currently employing seven students, three of which are attending Western, CFM is hoping to hire more students as the company expands, primarily in the sales division. Since many students have lost their internships and summer jobs due to the pandemic, CFM has made it a priority to hire students as their company expands.
"I kind of wanted to give back to my peers," said Danics. "[I] wanted to help people in the same boat as me who I know are very skilled and want to do things to learn and improve their experience."
To further assist the community during the pandemic, CFM is also donating one mask to some local organizations a local organization for every 10 masks sold. The company completed their first donation on May 13, providing masks to Betel Centre volunteers in Toronto.
CFM is also looking to expand beyond selling primarily to individuals, by equipping businesses such as hotel chains with reusable masks. So far, the company has supplied a school in Quebec and hired a sales manager to coordinate bulk orders.
"There's a lot in the pipeline in terms of Canadian-wide expansion," said Sofer. "At the end of the day, it's really about providing a service that actually works for people."