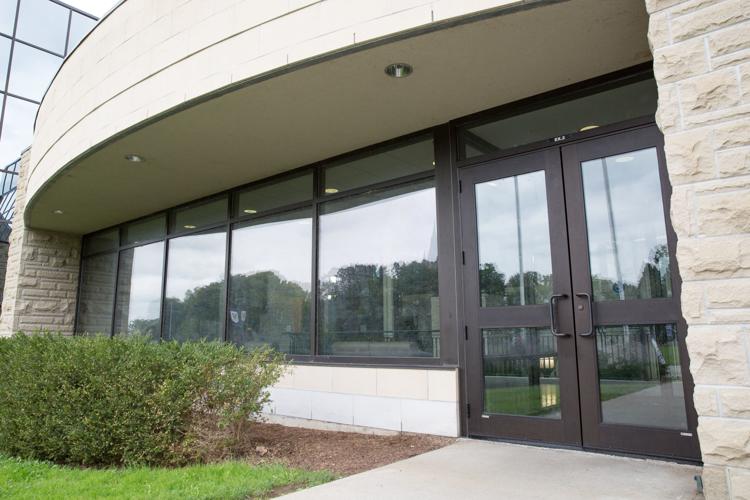 Western and the USC are lobbying the federal government to allow international students currently abroad to return to Canada for their fall studies, but for now, many are left wondering how they'll complete their courses an ocean away from their peers.
The federal government announced July 21 that all international students currently abroad will not be allowed into the country to study this fall, unless their student visa was approved before the border lockdown on March 18 or they can prove their travel is "non-discretionary or non-optional." Exceptions may be made for students coming from the United States.
"We have definitely been hearing from international students that this is not an adequate policy," said Mackenzy Metcalfe, University Students' Council vice-president external affairs. "It will harm a lot of our students who have signed leases and made agreements to come back to school, so we are actively raising these concerns with our federal partners."
Western University has 5,800 international students enrolled for the fall term, according to the International and Exchange Student Centre. The centre is unable to track how many of those students are currently abroad but said in an email to the Gazette that "many are already residing in Canada and won't be impacted by current travel restrictions."
Still, Western is currently "working closely with various levels of government in support of international students' entry" to study in Canada, though they did not clarify what specific actions are being taken.
The prospect of taking courses in a different country and time zone — even online ones — pose challenges for international students.
While many online courses are being offered asynchronously, through pre-recorded lectures and shared slideshows, a significant number of lectures will be delivered through live Zoom lectures, posing challenges for students in different time zones. Online courses also rely on third-party software whose availability can differ by country.
"Western has encouraged faculty members to offer asynchronous learning opportunities wherever possible to accommodate learners in different time zones." reads the email from the IESC. "Our IT team is also evaluating the accessibility of online tools in different countries in order to ensure each student will have access to academic materials."
For students whose programs require an in-person learning component  — such as Nursing or Dentistry — Western will be providing letters supporting their entry to Canada. Students whose courses contain in-person components but aren't required for their degree are "encouraged to seek guidance from their program administrators," to explore alternative options.
"We're doing what we can to let the government know that this is how international students feel about the policy and this is how it's hurting them and that we would like to see it changed," said Metcalfe, although her team is still in the beginning stages of research.
Many international students are not only facing the prospect of studying in different time zones, but are staring down tuition fees that have increased thousands of dollars compared to previous years, sparking petitions and outcry.
The Ontario government cut tuition fees for domestic students by 10 per cent in 2019 and mandated it remain at that price for the 2020-21 school year. No freeze or cut was imposed on international student tuition.
The USC passed a motion in their July 19 meeting which will, according to vice-president internal affairs Victoria Barroso, "focus on affordability, particularly for international students" by not only advocating for increased financial aid and internal tuition cuts, but pushing the government to subsidize tuition for students.
"There isn't just one way to support students in terms of affordability, we have bursaries, we have scholarships, the CERB, the CESB and now we're pushing for another way which is a tuition reduction." said Metcalfe. "I think what's important is we're really trying to diversify the different ways that we are advocating for students."
According to Metcalfe, the USC has shared international students' "stories and raised their concerns with Western's administration" about this year's tuition hike.
"We're hoping to do more research into international students and how we can hopefully make their education experience more affordable for them," said Barroso.