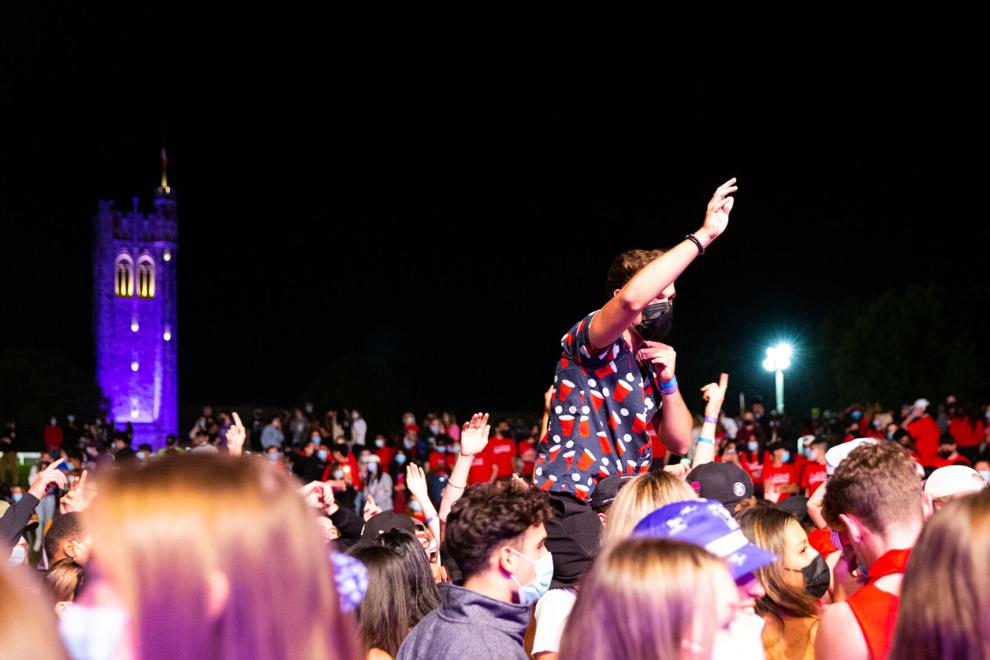 Western warned recent OWeek large gatherings and "aggressive behaviour" have put in-person fall classes in jeopardy.
In a joint statement Tuesday night, Western University and the University Students' Council said the gatherings near campus are a "blatant disregard for the campus community, public health and the law."
"We want to be clear," the university wrote. "If this activity continues, the academic year we have so carefully planned will not happen."
The message comes in response to an Orientation Week that's seen rowdy crowds both on and off campus, particularly near Broughdale Avenue — traditionally a popular party location during the university's Fake Homecoming. 
Videos across social media, particularly on Instagram accounts like Western Savages, show students gathering unmasked in large groups on residential streets. Students are shown climbing on top of vehicles and jumping off of electrical poles into the crowds. 
The university and students' council threatened in-person learning, athletics and other extracurriculars could be lost if the gatherings continue. 
"We have all worked so hard to get to where we are today. It would be disappointing to lose it before it even starts," reads the statement. 
The Middlesex-London Health Unit issued similar warnings in their Tuesday afternoon media briefing, with chief medical officer of health Dr. Chris Mackie saying he was "very concerned" by the activity near Western's campus. 
"We know that the majority of students are vaccinated but not all ... you've got vaccinated and unvaccinated people mixing," Dr. Mackie said. "If you have those sorts of large gatherings, even outdoors, we will see tremendous spread."
In-person undergraduate classes are set to start Wednesday morning.