London city councillor Phil Squire announced he will step down from representing Ward 6, an area that includes Western University and surrounding student neighbourhoods.
The councillor announced his decision during Tuesday's council meeting, just a year before he would be up for re-election. Squire said he was appointed to Ontario's Consent and Capacity Board, a provincial group that rules on whether people can make their own medical decisions, making him ineligible to continue his term on city council.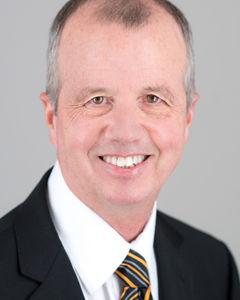 Squire has lived in London for his whole life and attended Western University. In addition to a successful career as a lawyer and school board trustee, Squire has focused on a variety of major issues during his time on city council, like working for student bus passes.
Squire will be leaving his position after two terms in council. He will also be leaving his position as chairman for two boards on London and Middlesex Community Housing and the London Transit Commission.
Squire also said his desire to spend more time with his family was a large part of his decision in a statement to the London Free Press.
"It takes so much time away from your family, I think that's a big factor in it," said Squire. "You're never there for your family in the way you'd be there if you had a 9-to-5 job, largely because people are always contacting you."
Squire's decision comes only a few weeks after Ward 13 councillor Arielle Kayabaga stepped down to take a position as an Ontario Liberal Party Member of Parliament, leaving two vacancies on council.
Mayor Ed Holder strongly recommended the vacancies be filled by appointment, which has historically been the case for city council. Running the two by-elections would also cost $180,000 and $132,000 respectively.
While council did move to appoint the vacancy in Kayabaga's Ward 13 with John Fyfe-Millar, the 2014 and 2018 runner-up, they decided to ultimately not address the vacancy in Ward 6 until the next council meeting.