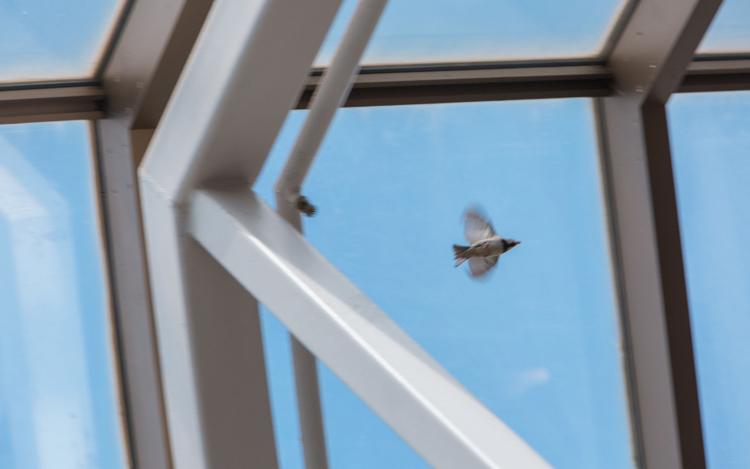 One bird has baffled Western's attempts to remove it from the rafters of the University Community Centre, where it has stared out the building's enormous skylights for months.
The bird has overcome booby-trapped bird feeders and fake bird calls since it first entered in March, surviving on scraps and chirping day and night.
"I am rather shocked the bird has been in the building [this] long," said Keith Hobson, professor of Biological and Geological Sciences.
"It almost seems as though he is there by choice."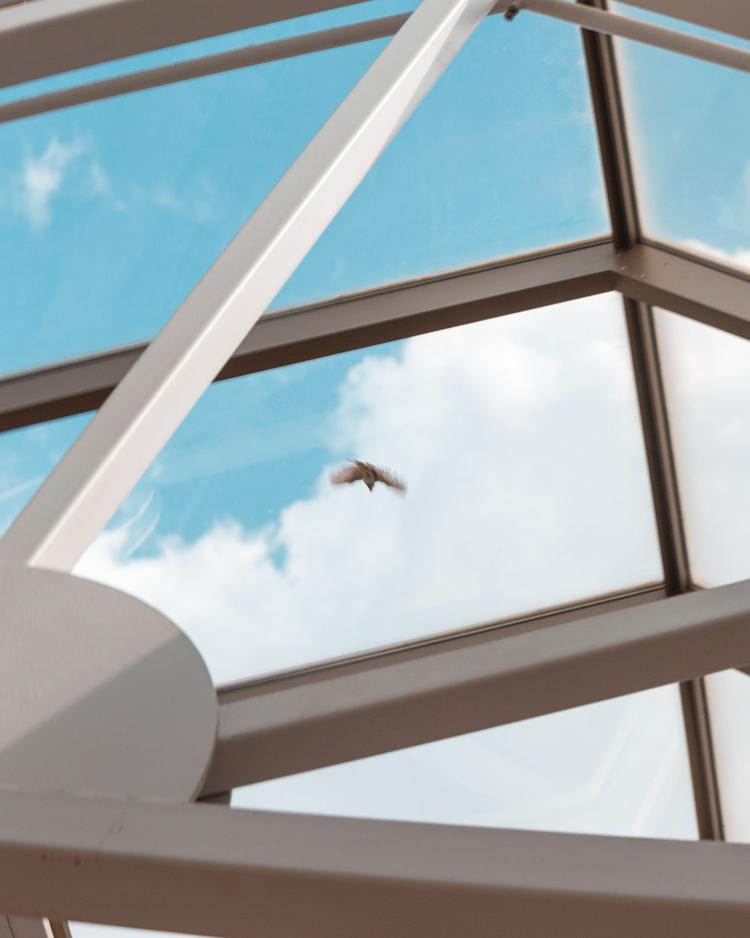 Based on the photos in this article, Hobson guessed the bird is a common house sparrow. And, assuming there is no nest, he said it is probably male.
Students on the building's second and third floor have seen the bird flying down onto tables, before fluttering back up to the skylights  — and students everywhere have heard its chirping, which has become part of the atrium's ambiance.
"During the day when the atrium is buzzing we can't hear him, but if he's chirping in the building at night sometimes the sound carries," said Nico Waltenbury, communications officer for the University Students' Council.
Western retained an outside company to handle the problem. Abell Pest Control began working the atrium in the summer, but the sparrow has proven elusive.  
The company set two traps in the rafters. Some bird traps emit fake bird calls, giving the impression to some in the UCC that there was more than one bird; other traps lure in birds with feed.
Pest Control abandoned the traps after a while, seeing no success.
"If the trap is in the area for a period of time the birds get used to it and don't go after the bait used to attract the bird," explained Chris Bumbacco, director of Facilities Management at Western.
He added they are hoping the bird may forget what the traps are, and then fall for them.
Hobson hopes differently.
"Poor fellow is trapped indoors and trying to subsist on whatever crumbs are available," he said.
However, a mound of bird seed has been placed on a tray on the third floor.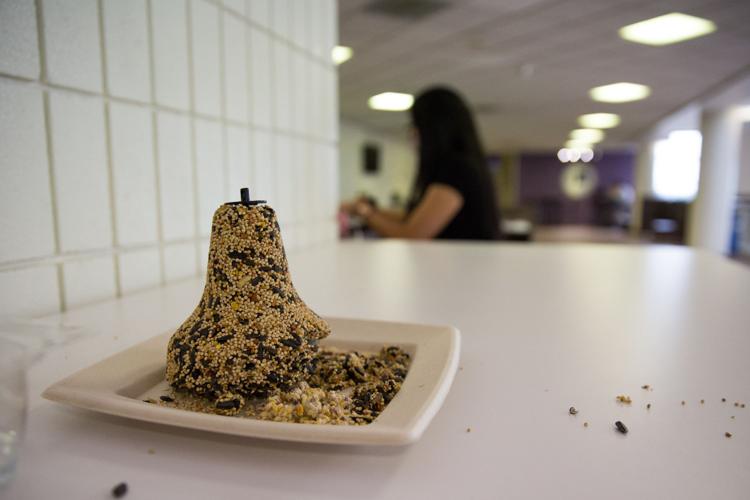 The USC said they have no official initiative in place to feed the bird. Bumbacco said he knew the feed was there, and that it was not part of any trap.
He added that the process of catching the bird can become significantly more challenging if students are feeding the bird, as this removes the incentive for the bird to enter the traps.
Western is waiting to hear when pest control is coming back with more traps. They said students and staff will be informed when the new traps have been set.
If the traps don't work, Western will need a new plan.
It's that, or, he finally decides to leave.