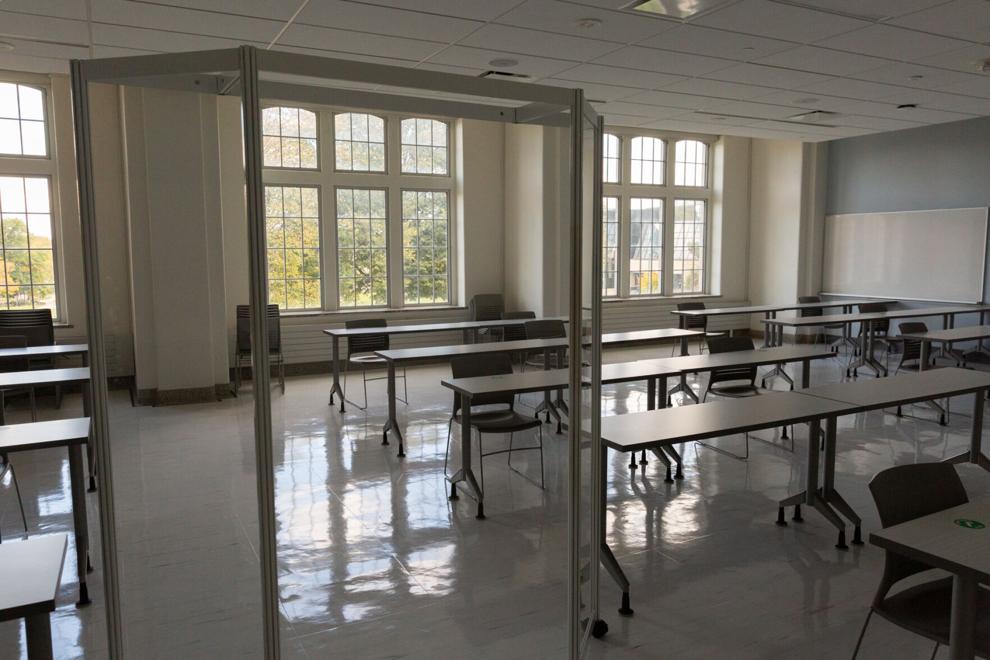 Western will move all in-person exams scheduled between Friday Dec. 17 and Dec. 22 online as a "precautionary measure" due to rising COVID-19 cases in the region.
Exams scheduled on-campus for Wednesday and Thursday will remain in-person as well as certain clinical and other assessments after Dec. 17 that are required to be completed in-person.
Students whose exams are affected will receive more information from their faculties "as soon as possible" according to the university.
"The decision to shift exams online was made to ensure students and employees are able to enjoy the holiday break by limiting in-person contact throughout the rest of the term," Western University president Alan Shepard said in a statement. "We recognize this decision may prove disruptive to some, but the health and safety of the Western community is our top priority."
Exams that were already scheduled to run online will proceed as initially planned.
Western's shift online follows Queen's University and the University of Victoria, both of which canceled in-person exams earlier this week following outbreaks of over 100 cases among their students. Western has not seen a similar spike in campus cases, going down from 23 cases last week to 22 as of this Tuesday.
Queen's University's case count jumped from 23 to 282 in a week and the University of Victoria saw 124 cases linked to one cluster as of Monday.
Western currently has two active outbreaks on campus in the Saugeen-Maitland Hall and Delaware Hall residence buildings, but spread in both incidents has been limited. At least 18 students tested positive in relation to the outbreaks and were sent to isolate outside of the residences.
Cases in the Middlesex-London region have been on the rise for the past several weeks jumping to 445 active cases Monday, more than triple the active count three weeks ago. The Middlesex-London Health unit also confirmed its first two cases of Omicron in the region over a week ago on Dec. 6. Seven Omicron cases have now been reported in the region.
The health unit has since shifted its approach to treat all COVID-19 cases in the region "as if it is the Omicron variant" as of Monday. This includes requiring anyone identified as a close contact of a positive case to isolate for at least 10 days, regardless of vaccination statues
"We've all worked so hard this term so we can return to the in-person experiences we had been missing," Shepard said. "I am hopeful that we can continue our academic year as planned."