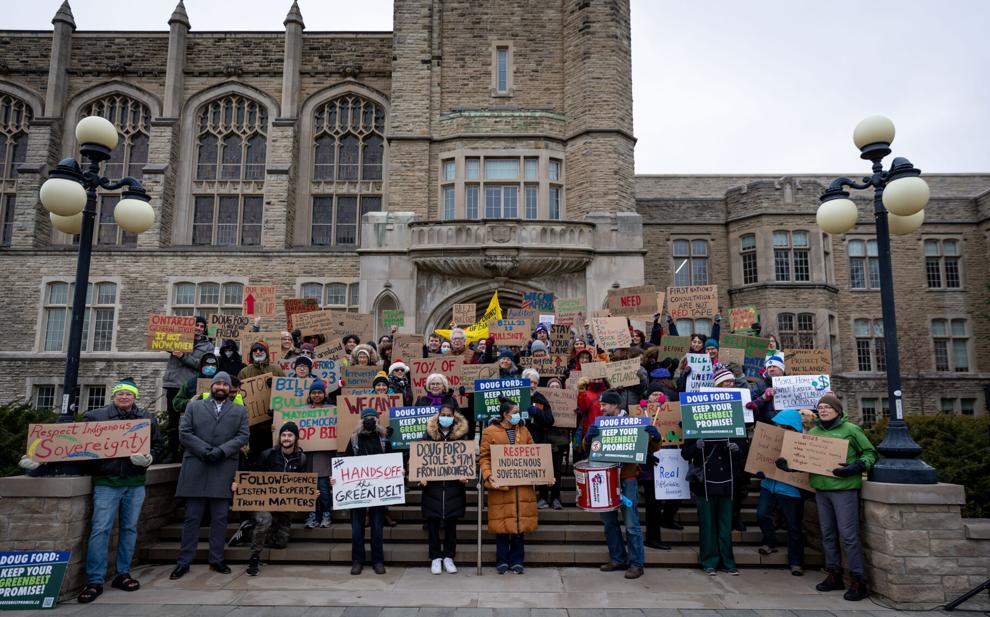 Close to 100 campus community members gathered on UC Hill Friday to protest the Ontario government's new housing act, previously known as Bill 23.
Organized by Western University's Society of Graduate Students, the "#Bill23isBullshit" demonstration included speeches from SOGS members, municipal and provincial elected officials.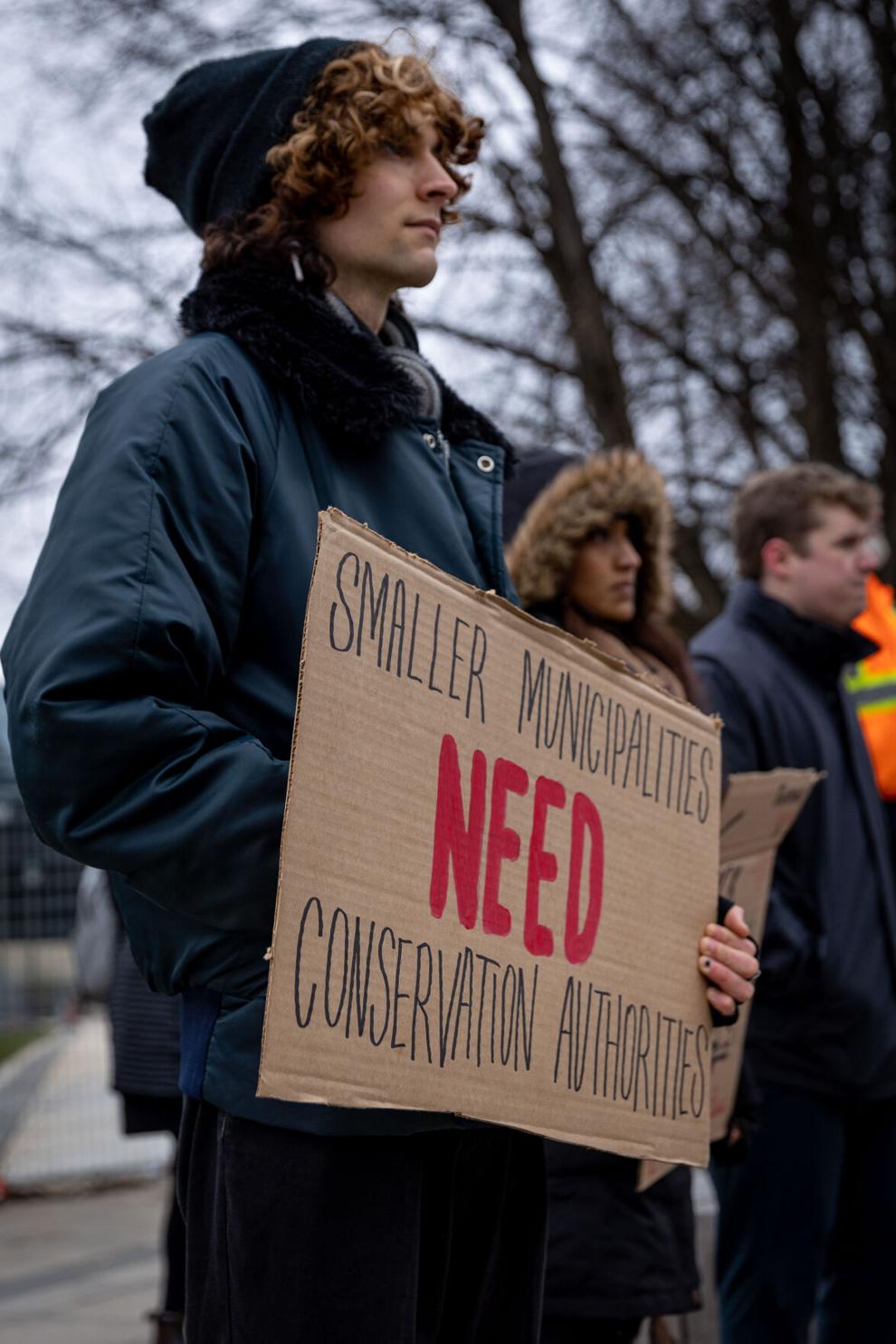 Bill 23, the More Homes Built Faster Act, became law on Nov. 28 and will change environmental conservation policies and processes for land development in Ontario. Bill 23 received substantial criticism from environmentalists, housing rights advocates and municipal governments, among others.
Residents of municipalities across Ontario have continued to protest the act over the past week after it became law, including in Mississauga, Hamilton and Ottawa.
The campus protest began with a land acknowledgement from Yousuf Hasan, SOGS vice-president advocacy and a philosophy doctoral student. In his acknowledgement, Hasan spoke about the importance of Indigenous land rights and said consultation needs to happen with Indigeous communities in developing these bills. Indigenous leaders say they were not consulted prior to the bill becoming law.
London city council members Sam Trosow and Corinne Rahman, who represent Wards 6 and 7, respectively, spoke at the campus protest about Bill 23's impact on municipalities. Trosow said he feels it's "really important" for different groups who will be negatively affected by the new act to connect with each other.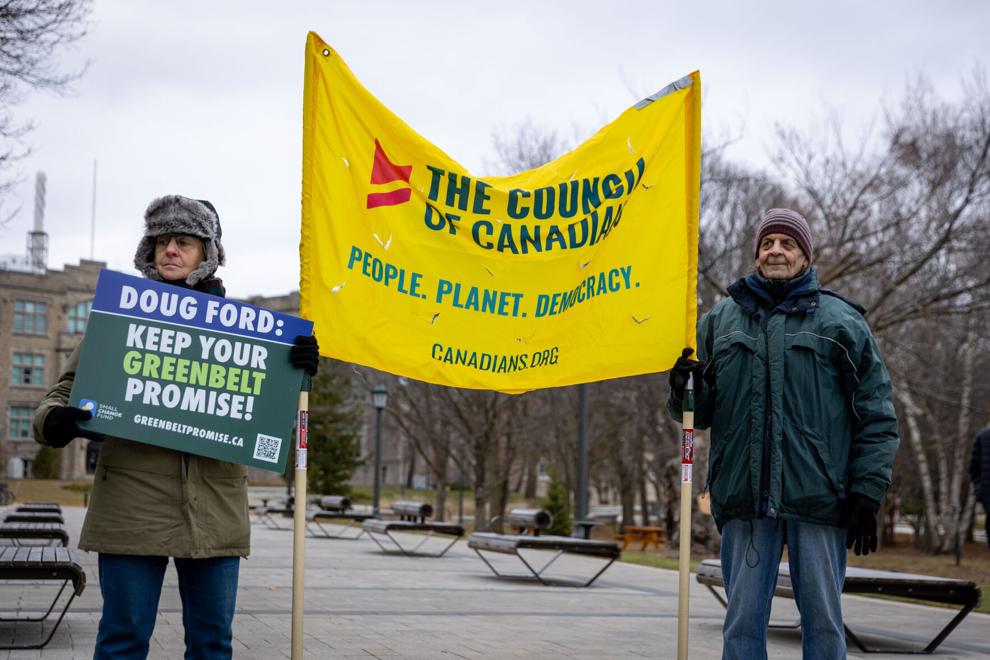 "Cities have been very worried about the development charges, conservation authorities are very worried about the fact that their powers are going to be reduced, and of course, there are very negative implications for tenants," Trosow said. "And now we're seeing activity coming from Indigenous persons who are saying that the government failed to consult."
SOGS sustainability coordinator and biology doctoral student Brendon Samuels addressed the act's environmental impacts and called for a general strike in Ontario in his speech.
"I believe that the only way that the people of Ontario can hold our government accountable at this point is if we stop reacting to individual crises like Bill 23 or Bill 39, or Bill 124 … and we start to organize collectively to resist this government on a massive unified front. I am talking about a general strike, the likes of which our country has not seen in over 100 years," said Samuels.
Terence Kernaghan, the Member of Provincial Parliament representing London North Centre, and Peggy Sattler, MPP for London West, also both spoke against Premier Doug Ford and the Progressive Conservative government. Kernaghan and Sattler are both members of the Ontario New Democratic Party.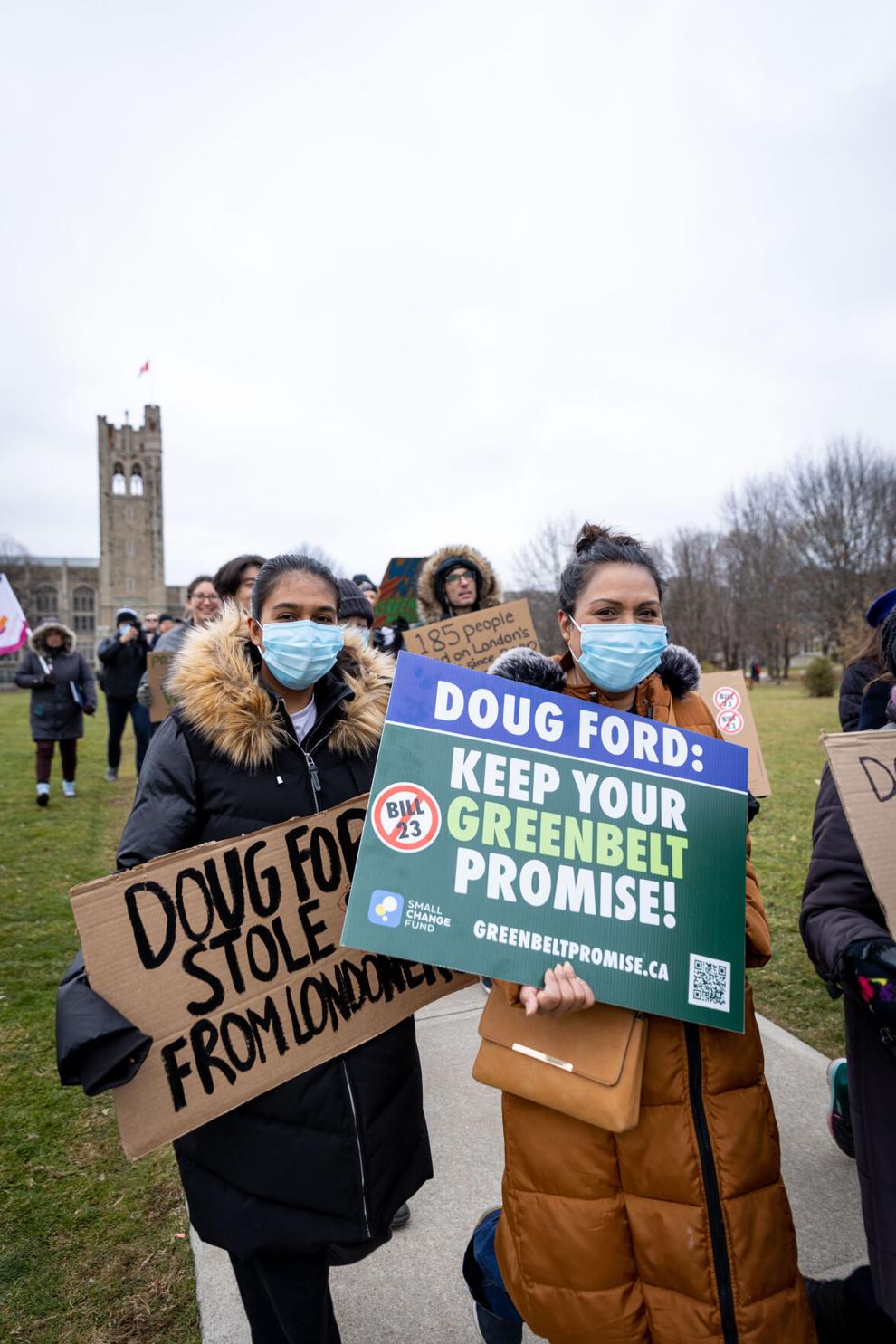 "We're going to not stop until we get Doug Ford to improve protections for tenants, take his hands off the Greenbelt, [and] stop this assault on the environment," said Sattler.
University Students' Council president Ethan Gardner and USC vice-president university affairs Lauren Jarman both attended the protest. Gardner said the two were hoping to get "a sense of where the student voice is on this" before potentially bringing concerns forward to council.
In his speech, Samuels encouraged attendees to share what they learned at the protest with their networks.
"We cannot afford to sit idle while most of the people who this government works for are unaware of the harms being done," Samuels said.
— with files from Jessica Kim and Hannah Alper