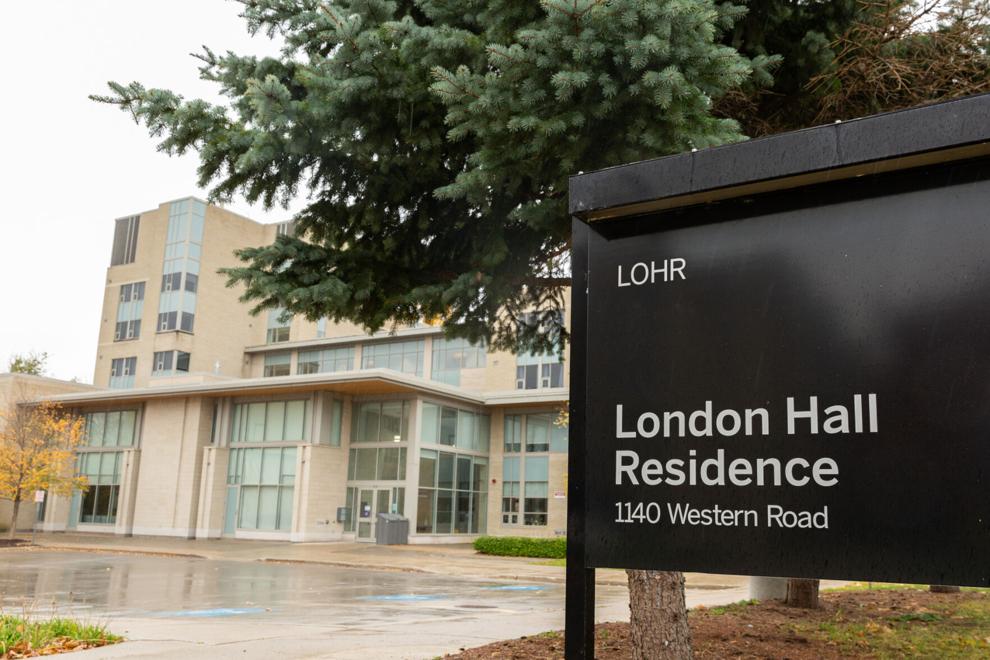 Western declared its fourteenth coronavirus outbreak of the third-wave in London Hall Saturday, marking Western's ninth active residence outbreak.
There are currently six cases linked to the London Hall outbreak. All affected students are quarantining off-site and the Middlesex-London Health Unit has asked all students still living in London Hall get COVID-19 tests.
Students on affected floors will still be able to "leave [their] room, access the dining hall and utilize the [residence] front desk." All students are asked only leave residence buildings for essential purposes during the provincial stay-at-home order.
The announcement follows a spike in cases across the province and city, prompting harsher lockdown restrictions. London currently has almost 1,200 active COVID-19 cases with variants of concern driving the majority of spread.
Western encouraged all students to move out of residence last week, offering prorated refunds and an additional $1,000 to those who left before April 14.
There are now outbreaks in eight of Western's nine main campus residences, in addition to an outbreak in King's University College's King's Commons residence. Alumni House is the only main-campus residence not facing an outbreak.
The health unit only provides updated case counts in Western's residence outbreaks at their Monday press briefings.
Saturday's announcement marks London Hall's second outbreak of the school year. The residence was first shut-down after the MLHU declared an outbreak over the Fall Reading Week.
Student Health Services staff will arrive at London Hall to test students at 10:30 a.m. Monday. Students writing exams will not be disturbed if they leave a note on the door and are asked to visit Western's on-campus testing centre on their own time.