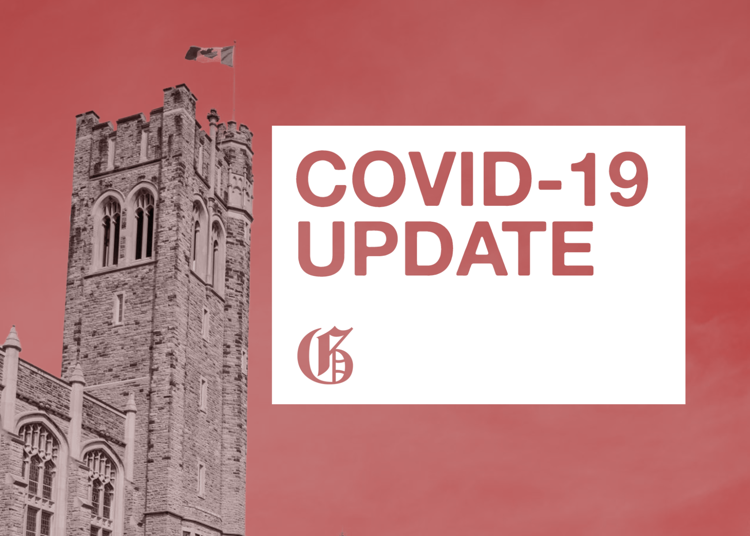 Western is considering moving students from shared to single rooms with private bathrooms in the hopes of helping students become socially isolated.
Western University sent an email to first-years Saturday evening, explaining the potential future moving date and short-term changes including how cafeterias, front desks and other amenities like exercise rooms are closing up in many residences across campus.
The email comes at the end of a tumultuous week that saw the city and the province declare emergencies, and the first case of COVID-19 confirmed in Western's residences. The university is hoping this weekend's deadline for students to move out of residence and still receive a refund will clear up enough single-room vacancies that they can shuffle the remaining students into self-isolation.
"Social distancing is a shared responsibility," Chris Alleyne, associate vice-president of Housing and Ancillary Services, said in an email. "You will have read many news articles about 'flattening the curve,' and we ask you to do your part."
Western is considering moving students currently in traditional residences to accommodations with private washrooms to better support social distancing. But, this move will depend on the amount of vacancies in suite and hybrid-style residences and how many students remain in traditional-style halls after this weekend's move-outs.
Plans to move students are not solidified yet, but the email says the university will be in touch shortly with further instructions.
Western says they remain committed to keeping residences open until April 27, the standard closing date after exams finish. Students who choose to leave before midnight March 22 will receive between $1,300 and $1,895, depending on their style of room, as well as a refund on internet and meal plan overhead costs. The refund is equivalent to six weeks of living expenses in res.
"This is for the safety of our students and the Western community," Alleyne wrote in Saturday's email.
Western closed dining halls across residences; cafeteria services are now limited to Saugeen-Maitland Hall, Ontario Hall and Medway-Sydenham Hall from 10:30 a.m. to 7:30p.m.
Front desk services will also be consolidated to Saugeen, Med-Syd and Ontario Hall. 
Lounges, exercise rooms and dining hall seating areas are closed in all residences. The email encourages students to eat in their dorm rooms.