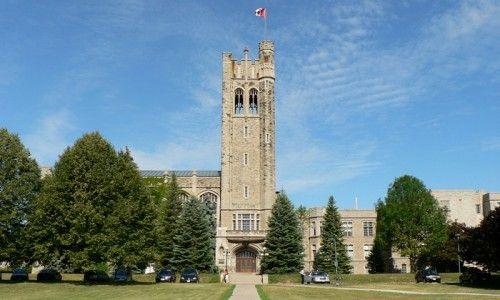 Western has created a scholarship for Afghan refugees seeking post-secondary education that will cover the cost of tuition and living expenses for all four years of their degrees. 
The scholarship will be awarded in September 2022 to five potential Western University students who are Afghan refugees. The scholars will also receive English language training, financial aid, mental health counselling and a mentor to help them navigate the Western student experience. 
"We recognize that not everyone in the world has the opportunity to attend university, and it's kind of a social responsibility to acknowledge that and provide those supports," said Glen Tigert, Western's registrar. 
Scholarship recipients need to progress through their program and graduate with a 60 per cent average, which is the minimum requirement  for Western students to obtain their university degree.
Students who fled from Afghanistan face unique distress and require special support to progress through their post-secondary education, according to Tigert.
"Student [refugees] are not the same as what you would see coming from high school in Toronto," said Tigert. "They've gone through a lot to get here coming from a conflict zone, and we need ground support when they arrive and flexibility in our approach to that support."
Western offered a similar program in the past through the World University Service of Canada, which worked to improve young people's access to quality education. 
While Western will offer five scholarships next September, administration will monitor the need for additional support, opening up potential for the scholarship funds to continue in the years to come. 
"There have been conversations about the future," said Tigert. "Maybe moving toward a refugee-based scholarship program available every year and without limit to the country is an opportunity for Western to do their part." 
The scholarship will be a shared responsibility among Western International, the Office of the Registrar and the Western English Language Centre to ensure scholars are successful. 
"It's one thing to give them a scholarship, but we also want to make sure they're successful while they're here and that it's a good experience," Tigert said. 
There is already interest in the program according to Tigert. Applications will open in January and students will need to provide proof of refugee status to apply.