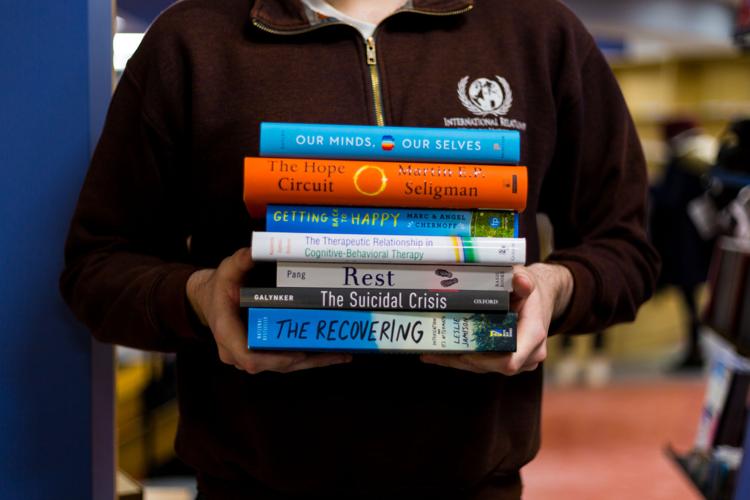 Western announced an $800,000 investment in mental health this week to enhance programming and support.
The program, titled "Empowering our Students to Thrive at Western," relies on funding coming from a $12 increase in students' ancillary fees, an amount that will be matched by Western University. This funding was promised by former provost Janice Deakin.
Students are providing $400,000 of this contribution with Western providing the rest. Western will continue to match students' contributions as a baseline throughout the following years. 
Jennie Massey, associate vice-president of student experience, said this program is in response to the growing student demand for an increase in mental health resources. 
Western has slowly introduced a responsive care model through provincial funding and donors. This new funding will be able to sustain this model and effectively reduce wait times. 
Massey said that three years ago there were up to 400 people on a waitlist, but under the new model, a student can book an appointment with Psychological Services within seven days. This is done through effective triage counseling to direct students in the right direction to receive care that is best tailored to their needs. 
This triage counseling will be assisted by an additional two full-time staff members, which will be added thanks to this funding.
To help support growing demand, one master's-level therapist will be added as a staff member. Also, an additional case manager will be added to assist students in need of long-term care. Further, the sexual violence prevention coordinator will be brought on as a permanent member through this funding.
Growing support
Academic success and sexual violence prevention are key issues that this funding will support. 
Massey hopes to increase crisis supports, such as for issues concerning sexual violence and student code of conduct cases, by extending crisis counseling hours to 8 a.m. to 8 p.m.. Massey said these times will help students interact after class hours but she is still looking for additional funding at this time to add at least two people to support the crisis team. 
Sexual violence prevention education is another initiative that will be expanding. Though this education is targeted towards student leaders such as sophs and RAs, the education will be available to any student who desires it.
"Our vision is for more students to be thriving more often," said Massey. "One of the most important things we need to do is to continue to become more proactive and broaden our responsive care."
The newly renovated Thames Hall will be used to both expand and consolidate resources to improve students' accessibility. 
Mitchell Pratt, president of the University Students' Council, is pleased to see mental health issues being dealt with at Western.
As the student services committee chair, Pratt saw this as an opportunity to transition mental health support services into a more holistic view of mental health. He commented that Western tends to view mental health through the services it provides, but this could help look at the larger picture of student life.
The true achievement of this program is the partnership between the USC and Western. By strengthening the communication between the two, the services themselves can be better tailored to student needs.
On the topic of the Thames Hall renovation, Pratt said though a building is good, it is just a building; the important factor is the processes that the services rely on.
Pratt also advocates for good reporting methods to ensure student concerns can be addressed.
"Western student experiences have been falling behind in recent years, and I think we need to acknowledge that," Pratt said. "If we are going to advertise this school as the best student experience, we need to actually deliver."
Pratt still believes Western has a ways to go to resolve mental health issues by shifting to a proactive approach. He believes the issue lies with provincial government policies to promote positive mental health strategies throughout high school and grade school.
"You get here, and all of the sudden, you are faced with all of these struggles," said Pratt. "This is a very daunting time for many students."
Pratt highlights the triage system and its ability to reduce wait times as an exceptional initiative within this program.
Many of the programs are currently in place at Western with more being rolled out in the upcoming year.