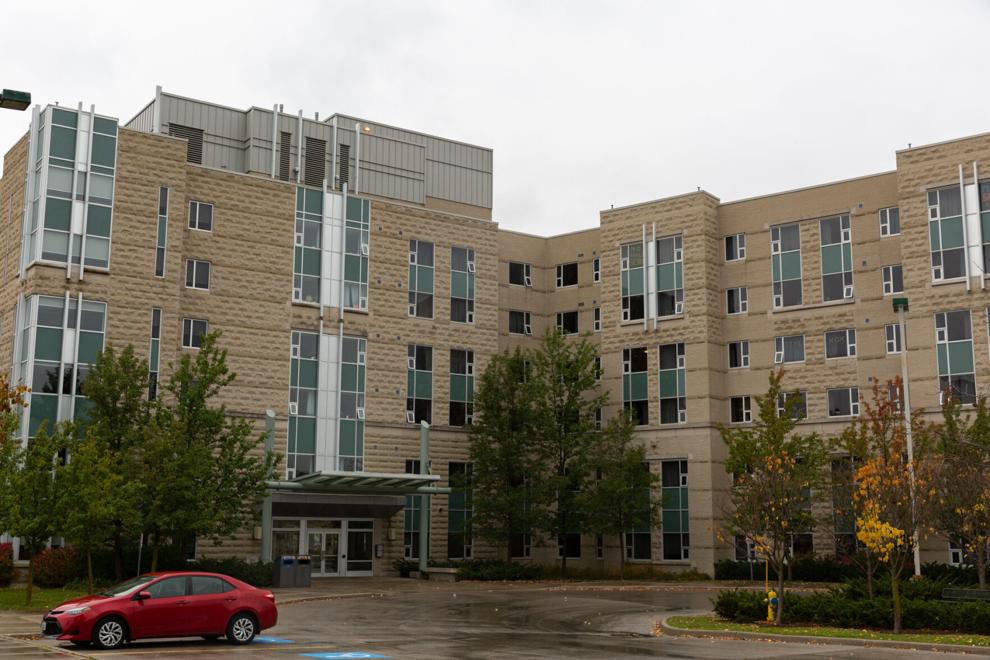 Western is down to seven active residence outbreaks after the health unit declared Ontario Hall's outbreak over Sunday.
Case counts in Western University residence buildings have slowed, with outbreaks seeing only a handful of new cases as students continue to move out after their final exams. University policy states all students must move out within 24 hours of their last exam, which end Friday.
"With the post-secondary students from Western moving out of the community, that accounts for a significant part of the decline [of cases in London]" said Dr. Chris Mackie, chief medical officer of health with the Middlesex-London Health Unit. "I think It's really important to recognize that we still have extremely high rates of [COVID-19] spread in our community."
Among the remaining residence outbreaks, Saugeen-Maitland Hall still leads the pack with 55 cases and three potential cases under investigation. London Hall saw the largest increase, up four cases from last week, bringing their total to 10. Delaware Hall has 20 cases, with one potential case, Perth Hall has 31 cases and Medway-Sydenham Hall has 34.
Elgin Hall's cases are stable at 15 and Essex Hall's outbreak has also been contained to last week's 12 cases. All Western residence outbreaks have variants of concern circulating.
Ontario Hall joins Alumni House as the only residences on campus without active outbreaks.
The MLHU now only updates residence outbreak case counts at their Monday press briefings.
Even as residence case counts slow, social gatherings continue in student neighbourhoods. London bylaw officers issued two charges for illegal gatherings this weekend after they were called to houses near Western's campus for noise complaints.
All indoor and outdoor gatherings with people from different houses are banned under the province's latest stay-at-home order. The houses can be fined up to $100,000 under the province's Reopening Ontario Act and London's Mayor Ed Holder said additional charges are still pending.
The city is yet to release any additional information on the gatherings.