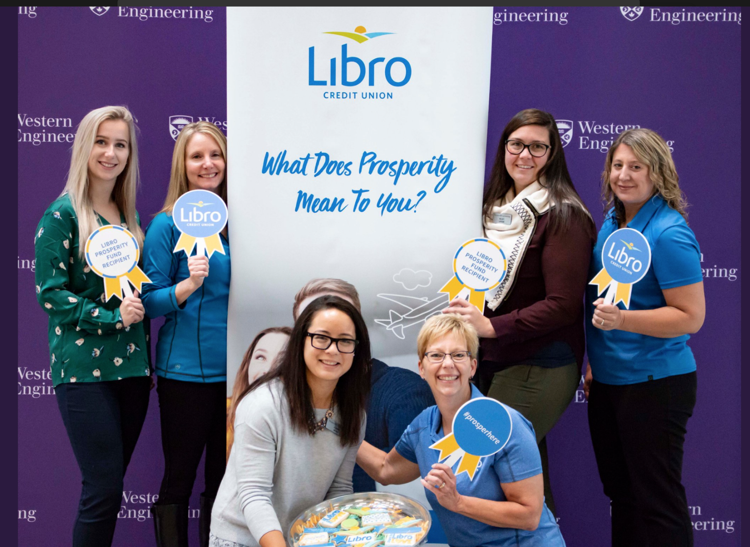 The Libro Prosperity Fund awarded Western Engineering Outreach with a $10,000 grant to be used toward youth science programs.
Libro Credit Union supports projects in southwestern Ontario that involve economic development, youth leadership and money smarts.
After unsuccessfully applying several times, Western finally received the grant this year. 
Joanne Moniz, manager of Engineering Outreach Programs, heard about the award from organizations, like the Boys and Girls Club of London, that have worked closely with Western Engineering Outreach in the past.
Western Engineering Outreach will use the grant to support work that is already being done in the London community with grades 7-12.
Specifically, the grant will support outreach to Chippewas of the Thames First Nation and Oneida Nation of the Thames.
Western Engineering Outreach will run programming at Antler River Elementary School and Standing Stone Elementary School, which are the schools associated with the First Nations groups.
"We work really closely with the teachers and principals of both those schools to offer science and engineering workshops for the students throughout the entire school year," Moniz said.
The workshops work closely with the curriculum the schools are using to boost overall learning outcomes.
"If they are talking about math and computer science, we would bring in a coding activity that blends the two together," Moniz said.
Western Engineering Outreach is excited to support further education in STEM and to get children excited about science and math.
"The school brings us in not only to run activities, but to talk about opportunities for the students at Western or in general in engineering," Moniz said.
Western students can apply to volunteer with Western Engineering Outreach and learn about the work they do on their website.