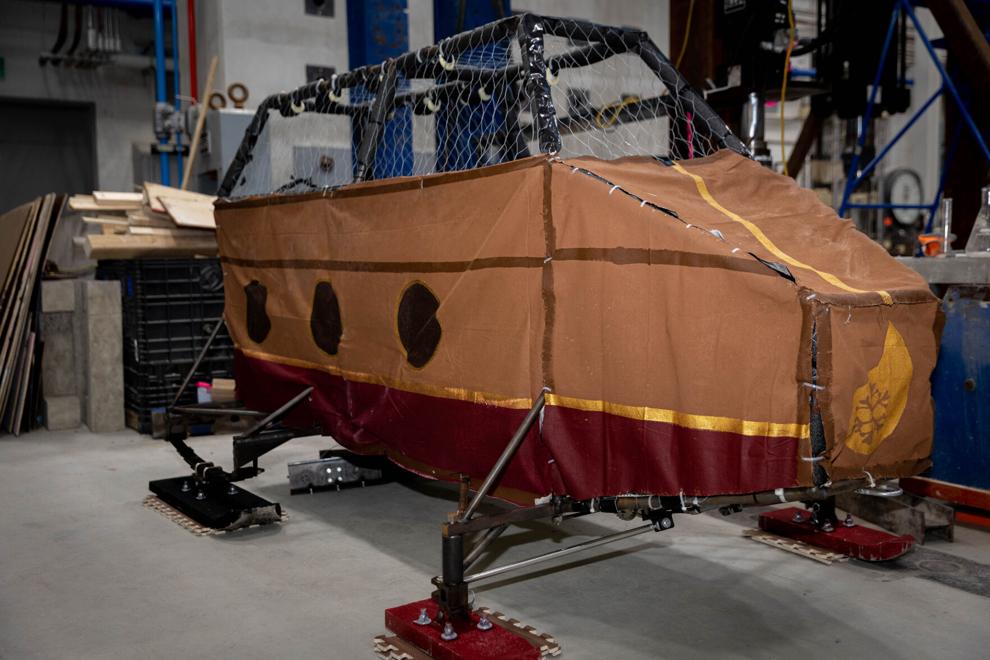 The Western Engineering Toboggan Team won first place at the 2023 Great Northern Concrete Toboggan Race, the largest annual undergraduate engineering student competition in Canada. 
Twenty-four out of 100 WETT members were selected to represent Western University against 17 other post-secondary schools. The four-day event, lasting from Jan. 25 to 28, was held in Kelowna, British Columbia. WETT also scored first in best geometrical profile, best theoretical toboggan, best concrete reinforcement and most innovative design. 
Logan Pankiw, a co-captain and a fifth-year civil engineering student, said the team encountered a scare during the competition. One of the latches that controlled the toboggan's break broke off before the safety inspection, but the team was able to zip-tie the latch in time to salvage it for the trials.
Pankiw and Jess Van Den Heuvel, another co-captain and a fifth-year civil engineering student, said they owe the success of the competition to the hard work of the WETT team. According to Van Den Heuvel, the team worked throughout December's exam period and the break. Ten members worked 16 hours a day during the second week of winter break to put together the toboggan and prepare it for shipment.  
"They deserve this win. They put so much work in," Van Den Heuvel said. "And we're so proud to have led such an amazing team."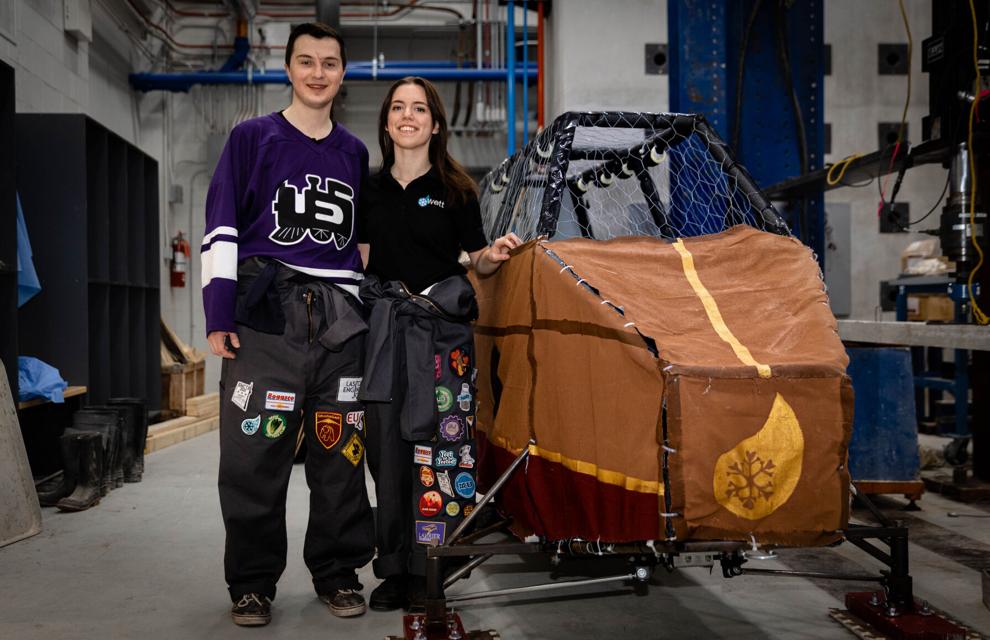 Van Den Heuvel pointed out it had been a long time since the team won their last championship. WETT hadn't been champions since 2016 — a seven-year drought.
"A big thing for us this year was knowledge transfer. Because the last two years of competition have been virtual, we haven't actually built and raced a toboggan since 2020," said Van Den Heuvel. "We had a lot of good support from recent alumni coming back to help teach and review design work."
Pankiw said Western's team stood out from the competition by implementing innovative ideas such as pre-stressing the skis — a technique that reinforces concrete by loading it with force. 
"Most people thought that wouldn't be possible because of how small our skis were. But we ended up doing it and doing it successfully. So we won best reinforcement at competition," said Pankiw.
Pankiw said what makes the GNCTR unique from other competitions is the toboggan's theme also counts for points. Western's team designed this year's toboggan with a "Pirates of the Caribbean" theme and wore pirate costumes from local thrift stores, performed an opening skit and designed "Wanted" posters. 
"We came out with their opening skit as pirates being led through the crowds. We were running around through the audience. We did Jack Sparrow runs," said Van Den Heuvel.