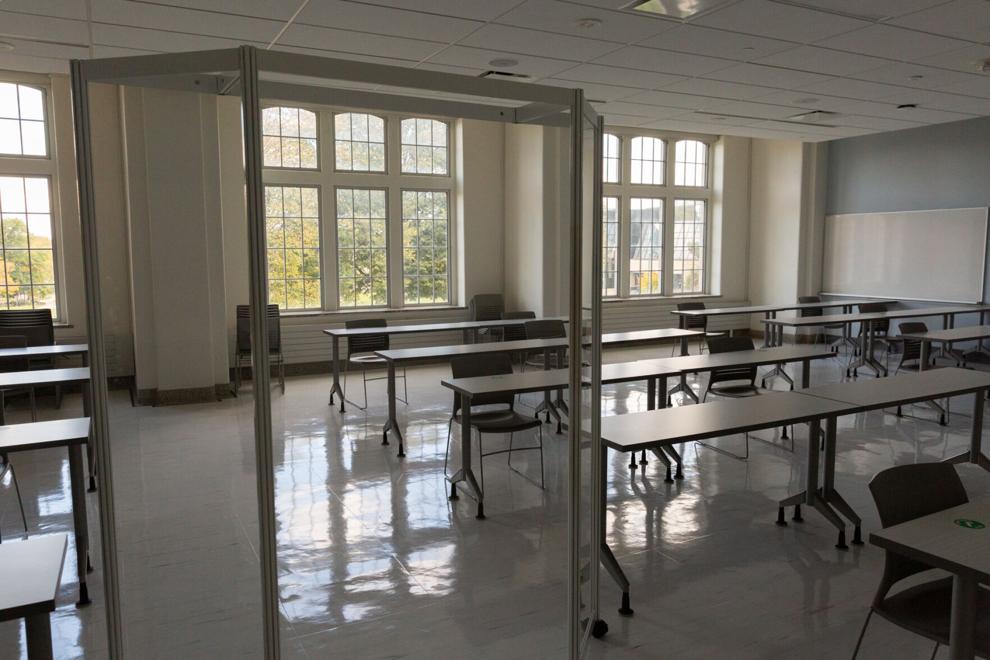 Western's classrooms are meeting, and in many cases exceeding, high standards when it comes to proper ventilation. 
According to a report from the Western University, an airflow assessment across campus classrooms found that their ventilation systems not only comply with public health recommendations to prevent airborne spread of the coronavirus, but are exceeding expectations. 
Adequate ventilation is just one element in Western's in-person return to school plans, with vaccination and masks also mandated for campus-goers. 
"The health of our community is a shared responsibility," said Western president Alan Shepard. "We're asking students to play an important role in keeping themselves, their friends and classmates and our community safe and healthy."
The Harvard T.H. Chan School of Public Health states that three to four air exchanges per hour is a bare minimum to ensure adequate ventilation, while more than six air exchanges is "ideal." Each air exchange removes stale or polluted air and replaces it with fresh air.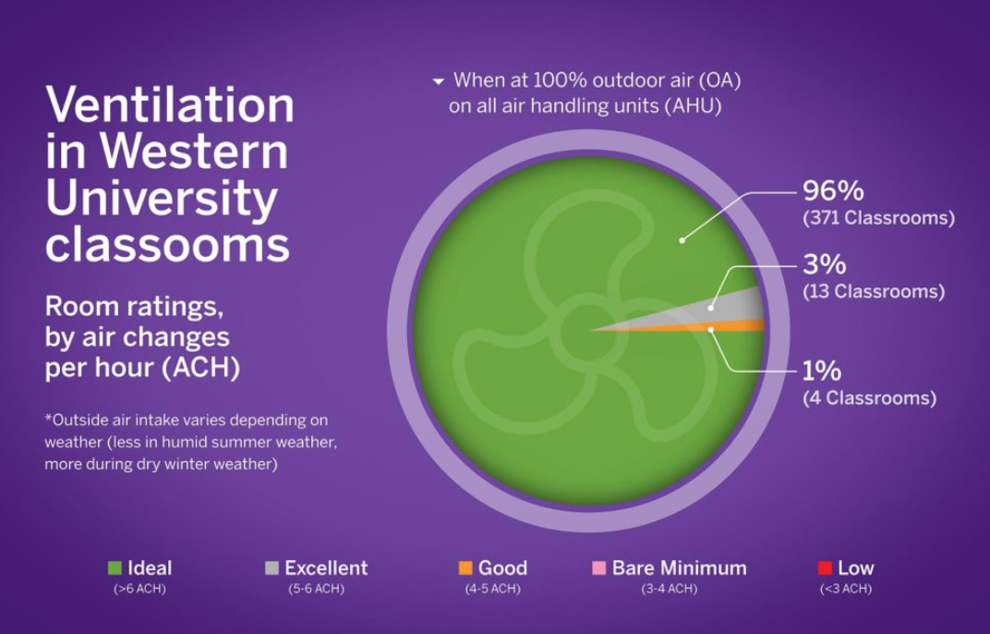 According to Western's report, 96 per cent of classrooms meet the ideal benchmark, with only 17 classrooms on campus measuring fewer than six air exchanges. 
The university is also taking additional measures to upgrade and monitor air quality, installing new air filters and purifiers where possible while ensuring heating, ventilation and air conditioning systems are up to par. 
Western has confirmed that 98 per cent of students and 97 per cent of employees are fully vaccinated. 
"We know in-person learning and collaboration best supports student success, mental health and well-being," said Shepard. "A highly vaccinated campus population gives us confidence as we welcome back the community and provide the exceptional in-person experience Western is known for."
In-person classes began on Wednesday.