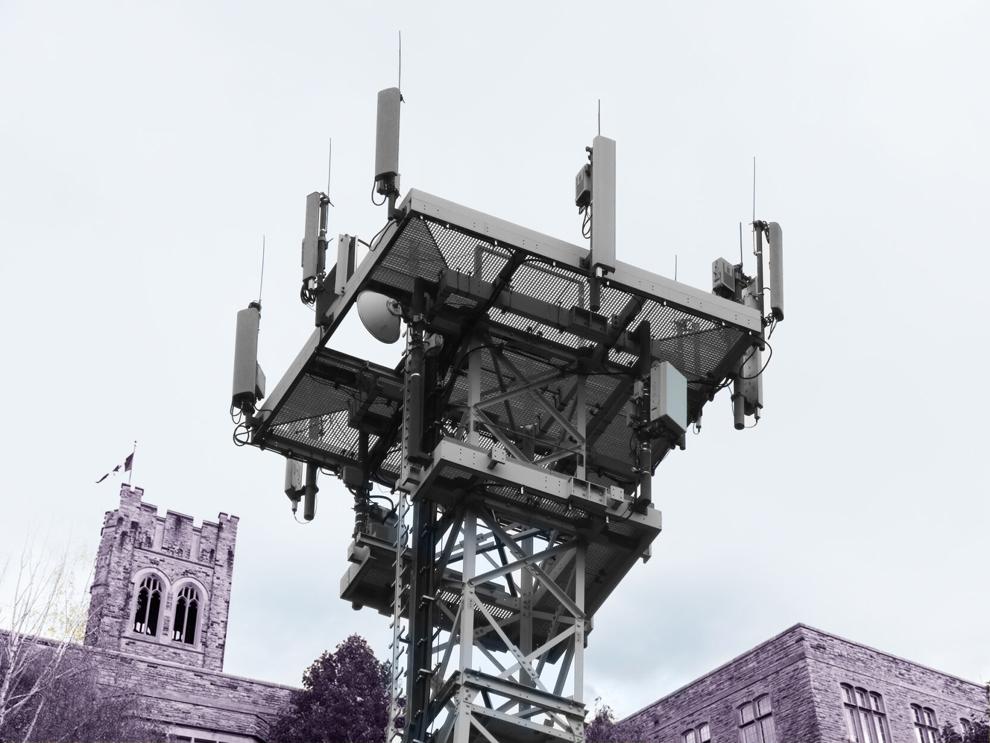 Western's 5G network is set to expand across campus by the end of the summer — ushering in new possibilities for community research.
A $2.7 million investment from Bell Canada will finance the 5G network's construction. The expansion will hopefully make 5G research projects — such as researching what smart cities and campuses would look like — more available and provide the infrastructure to handle projects with large amounts of data.
Kevin Shoemaker, Western University's acting associate vice-president research, is one of the researchers currently using the network, which provides greater bandwidth and faster internet speeds — something data-heavy research may require. 
Campus currently has one 5G tower, located behind Essex Hall. The university expects to build four more towers across campus before September.
Shoemaker's team is designing an app to help students visualize their heart rate during stressful times and coach them to reduce stress through visualization. The project is run through Western's 5G network in partnership with the London-based augmented reality company, EXAR Studios.
"[My team and I] use the power of 5G with augmented reality, to help students struggling with some mental health issues [who] need … something to help them relax, something [to help them] refocus," explained Shoemaker. 
Shoemaker explained the app, using a monitor attached to a finger, would identify an elevated heart rate — indicating stress — and prompt a butterfly to appear on a student's phone. The student would then have to focus on their breathing to safely land the butterfly. 
"In the process of learning how to [engage with the visualization], you're actually engaging relaxation techniques," Shoemaker said.
Shoemaker hopes the app can launch before September to allow some incoming first-year students to test it.