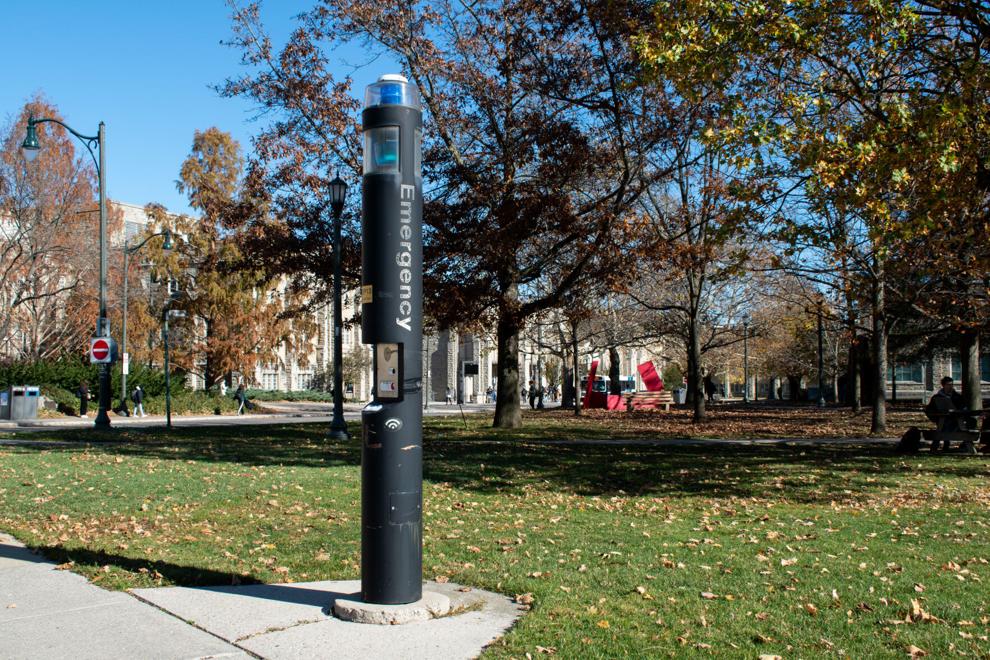 Western is installing two additional Code Blue Emergency Phone poles on the north side of University Drive and in the northeast corner of Medway Parking Lot, increasing the total number to 28 emergency phones across campus.
Western University's Code Blue Emergency Phones allow those on campus to contact the Western Special Constable Service directly for medical emergencies, when they feel unsafe or want to report unlawful activity. The phone poles also provide video surveillance. 
This year, WSCS has received three calls requesting help through the emergency phones — all calls were for health emergencies.
The cost to install Code Blue Emergency Phones has increased significantly over the past 10 years, ranging from $30,000 to $50,000 depending on the location. WSCS did not respond to a request for comment regarding the cost to maintain these emergency phones.
"In recent years, the university has made a number of investments in infrastructure across campus to enhance safety, security and well-being of our community [including] enhanced lighting, redesigned walkways and installation of additional emergency phones," said Bill Chantler, the director of Campus Safety and Emergency Services.
"The phones have proven extremely valuable in situations where members of the campus community have needed to contact WSCS," added Chantler. 
According to Chantler, the current 26 phones are placed "at strategic locations throughout campus [and] serve as a deterrent to potential unlawful activity as a highly visible safety and security measure." 
Chantler said three emergency phones with 360-degree cameras — including the two currently being installed — will be installed by early 2023. 
To ensure the phones are operating correctly, Western Foot Patrol teams conduct weekly audits of the Code Blue Emergency Phones. A sergeant within WSCS also routinely conducts audits of the safety and security systems on campus including the Code Blue Emergency Phones. 
Queen's University currently has 49 Blue Light Emergency Phones, identified by their blue lights and yellow boxes with a large red button. A March 2016 opinions column published in the Gazette highlights the "extensive system" at Queen's, as the editor "remembers the blue lights being so prominent that from one emergency phone station, at least another could be seen." 
Some schools like Fanshawe College and Laurentian University have safety apps that allow students to tap a mobile blue light on their phone if they feel unsafe. This function simultaneously sends their location to and initiates a call to their campus security. 
Chantler said Western is looking into updating the Alert WesternU app to improve the user experience and provide communications with WSCS. 
Alert WesternU is the university's emergency mass notification system that issues important safety messages from WSCS to the entire campus in the event of a community-wide emergency. All university and affiliate faculty, staff and students with a Western email address are automatically enrolled in the notification system. 
Users can customize their account, add up to five additional contact methods and receive messages through the Everbridge app.