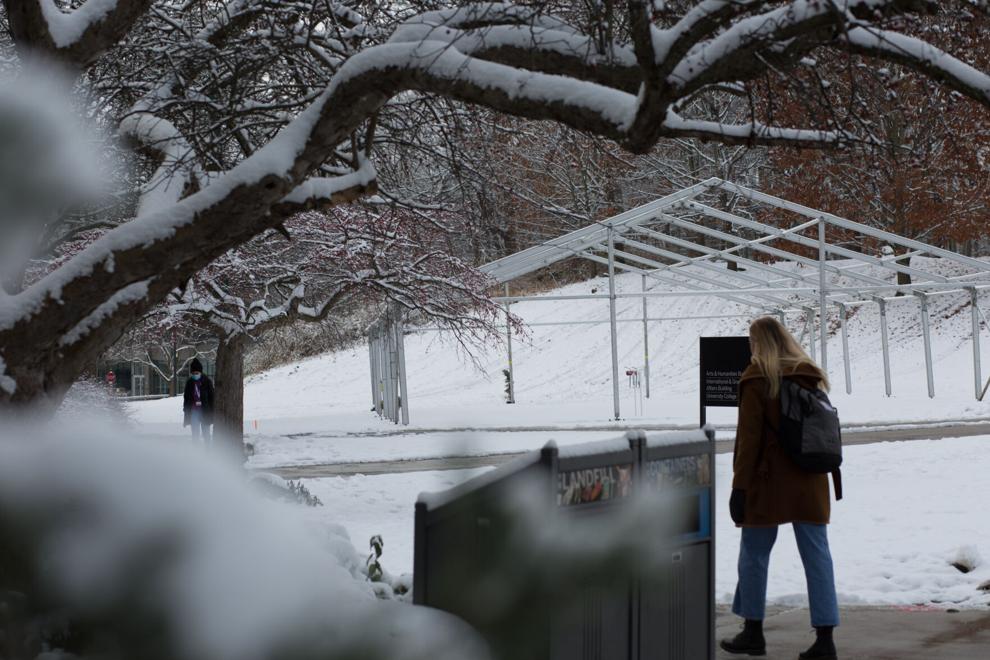 Western and its affiliate colleges' winter break will be extended an extra week until Jan. 10 and classes will run online until Jan. 31 to prevent the spread of COVID-19 on campus. 
The decision was made in response to the rising number of Omicron cases across the province. 
Western University's winter semester was originally set to begin Jan. 3. Western also noted classes may continue online after Jan. 31 and if "a change is necessary" they will communicate that as soon as possible. 
Western said they extended the break to provide instructors with additional time to transition their courses online.
The move comes just over two weeks after Western's Senate blocked a motion from the University Students' Council and student senators to extend the break by a week, stating the move would result "in students having multiple midterms scheduled during the remaining available weekends," as well as a condensed April exam period. 
It is unclear if the current extension will affect April exams or midterms.
The Senate revisited the issue in a meeting Thursday where it was supported by over 94 per cent of representatives. Five members voted against the motion. 
There will be some exceptions for in-person learning after the break, like professional programs and clinical learning in health sciences and medicine. Research activity will also continue in-person and libraries will re-open Jan. 4. 
"The shift back to online learning, if only for a few weeks, is not our ideal scenario," said Western president Alan Shepard in the statement. "But we hope this preemptive measure sets us up for success in seeing out the academic year."
First-year students in residence are also asked to delay their return to campus if possible until classes resume their original mode of delivery on Jan. 31. 
The announcement came just a few hours after the provincial government announced gathering limits would go down to 10 indoors and 25 outdoors as of Monday. The province also pushed forward eligibility for third-dose booster shots for those over the age of 18 to this Monday and made take-home rapid tests available for pickup. 
Canada has also issued a travel advisory, asking Canadians not to travel abroad over the break. Western canceled international trips for second semester earlier this month. International and exchange students out of the country for the break will receive further communication in the coming days, Western said.
"Please consider keeping your gatherings small to minimize the impact to our community and the one you may be returning home to," Shepard said. "We want everyone in the community – including their loved ones – to remain safe and healthy."