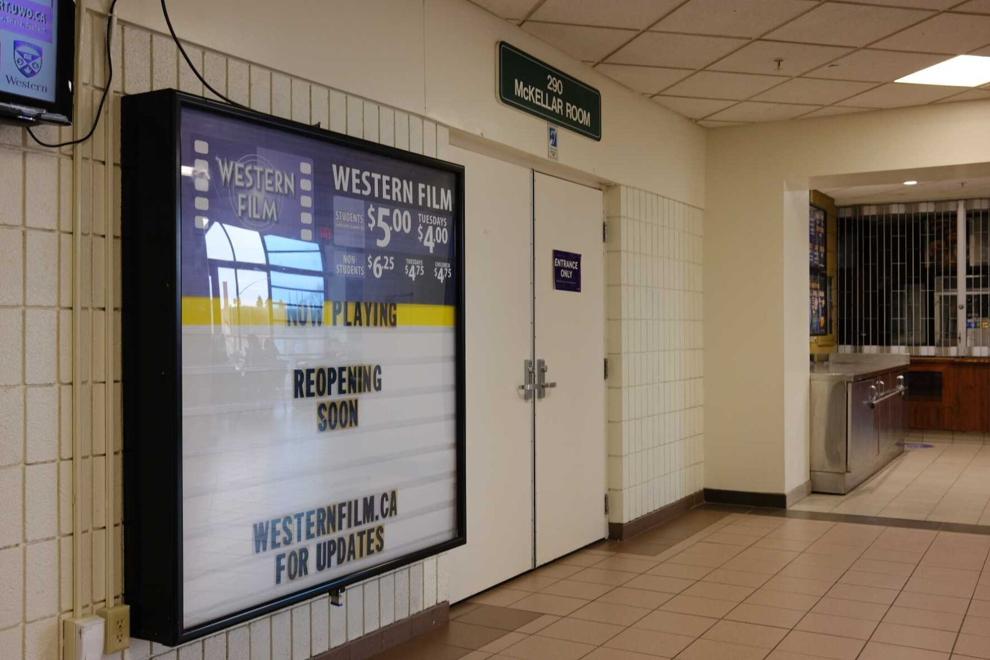 Western University's campus movie theatre, Western Film, may be shut down indefinitely next year, as the University Students' Council looks to end all funding for the venue in their 2022-23 budget proposal. 
The USC executive announced the decision to council in their budget presentation last Wednesday, saying the theatre can't compete with the shifting "landscape of media production and consumption, especially regarding motion pictures, has meant that Western Film is no longer a cost effective business unit." Western Film can no longer compete with the increased speed and reduced cost at which streaming platforms are able to offer their services.
Nathan Szierer, the USC's vice-president governance and finance, oversaw the 2022-23 budget and explained that Western Film "hasn't been able to offer the same value to students as it has in the past."
During the coronavirus pandemic, the second-run movie theatre saw a significant change in attendance due to capacity limitations, according to Szierer. The theatre has been non-operational since late September 2020.
The second-run model means Western Film gets access to films significantly later than  big box office branches or streaming services. 
"When they get a movie, it has already been out for quite some time," explained Szierer. "They can't compete with how low cost, fast and accessible streaming services are now."
The campus movie theatre has had minimal employment opportunities for students for the past few years due to the operations being so low. Over its years, Western Film has grown from being a small student-run club in the basement of Middlesex College in the 90s to a full USC operation in the University Community Centre.  
Western Film's full-time staff coordinator James Waite opted to retire this year, in time with the USC's decision.
The closing of Western Film and the student job opportunities that come with it is not something the USC takes lightly, Szierer explained, adding that the cut will ultimately be a cost-saving move as the USC has not seen much revenue from the theatre.  
The USC plans for Western Film's theatre — the McKellar Room — to become "a multi-purpose room available to students and clubs," according to Szierer, who added that the raised seating style would likely work best for lecture or speaker series events. 
USC councillors will vote on approving the 2022-23 budget Wednesday evening.