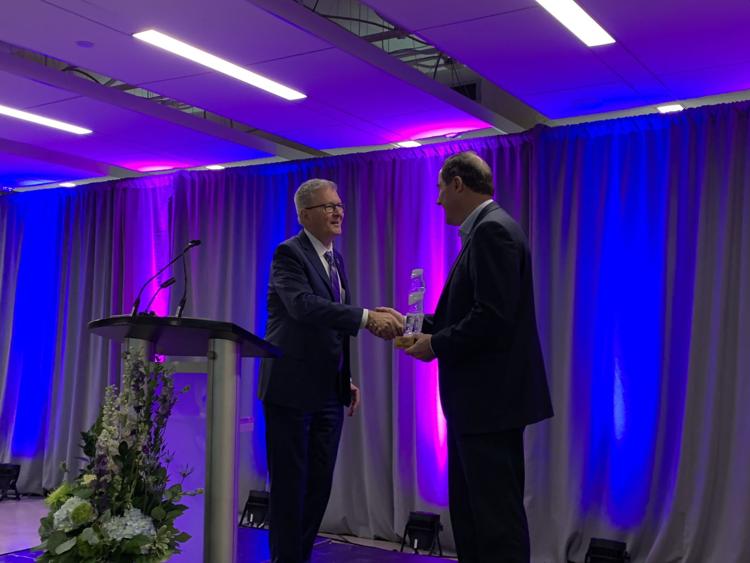 Shepard announced a $3 million gift from RBC for a data analytics and artificial intelligence project on Thursday. 
The donation is a joint gift for Western University's Faculties of Science and Engineering, with the hope to tackle the future of artificial intelligence and its ethical dangers.
Alan Shepard, Western's president, announced this donation at the Amit Chakma Engineering Building.
"In the 21st century these kinds of partnerships with universities and partners outside of the university are going to create great opportunities for our students," Shepard said. "We are super happy for Western students."
About $1.5 million will support the creation of two courses in the ethical and societal effects of data analytics and artificial intelligence.
One million will go toward scholarships in data science and software engineering, and more than $500,000 will be allocated to the RBC Design Thinking Program for undergraduates.
Bruce Ross, a Western alumnus and a member of Western's board of governors, spoke from his role at RBC.
"Collaboration between industry, government and academia will help to drive the future success of Canada," said Ross. "Artificial intelligence and data science are transforming our world today, and we see a huge opportunity to partner with Western, a leading university, to prepare the next generation of talent."
Ken Coley and Matt Davison, deans of Engineering and Science respectively, attended and spoke on behalf of their faculties.
The Design Thinking Program will be open to all students to build their coding skills, and to then apply for an opportunity to intern with RBC. 
RBC will also contribute business cases and more summer employment.