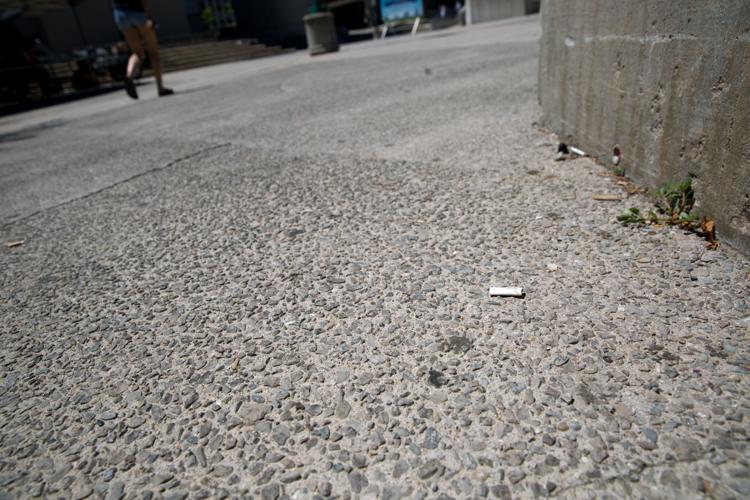 As of July 1, 2018, Western University's tobacco smokers must visit one of six designated areas to smoke as a part of Western's plan to become smoke-free.
This restriction will run until July 1, 2019 when Western bans campus smoking completely. Informed by over a year of consultations, which included a campus-wide survey, the Board of Governor's officially implemented the restriction on June 21.
Individuals smoking tobacco, even if using a vaporizer, must visit either Glenmore Residences, an area west of D.B. Weldon Library, Middlesex College, the northeast corner of University Drive and Perth Drive, the southwest corner of University Drive and Sunset Avenue or the TD Stadium parking lot.
Cannabis smoking remains banned across all locations.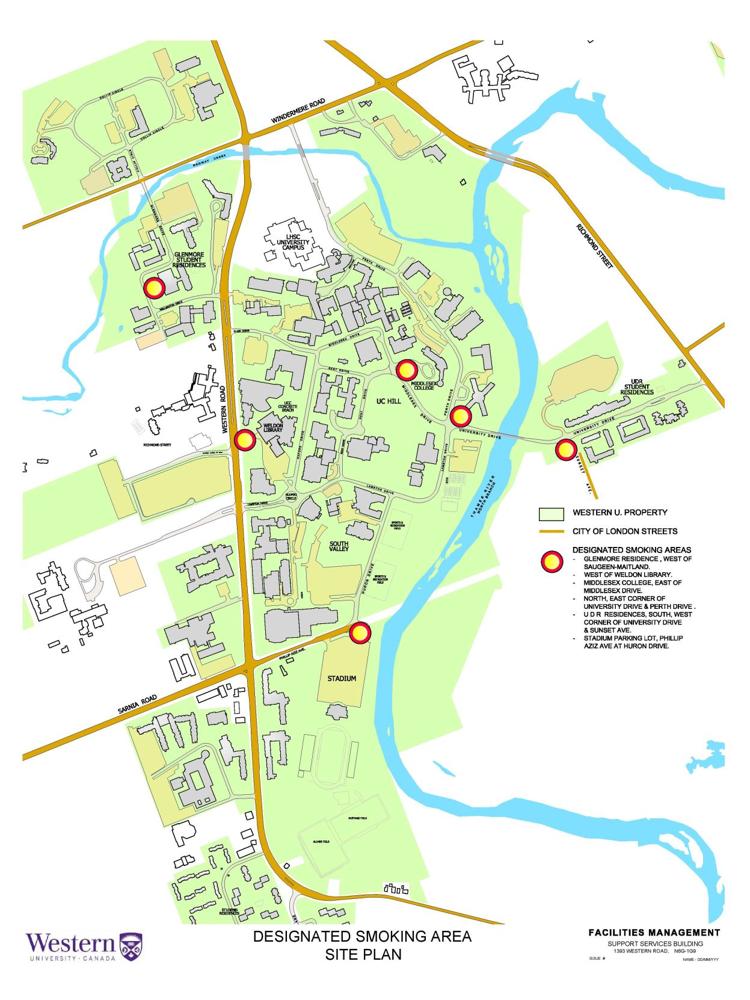 Matthew Mills, human resources health and safety consultant and the initiative's implementation lead, said the restriction creates a healthier environment for community members. Meanwhile, support for current smokers, such as Leave the Pack Behind, continue.
Smoking risks highlighted by the Canadian government include heightened risk for cancers, respiratory problems, female fertility issues and male erectile dysfunction.
"We think we have an obligation and a duty to provide folks that choose to come to Western — whether it's to work, study or live — we have an obligation to provide them a healthier and safer environment," explained Mills.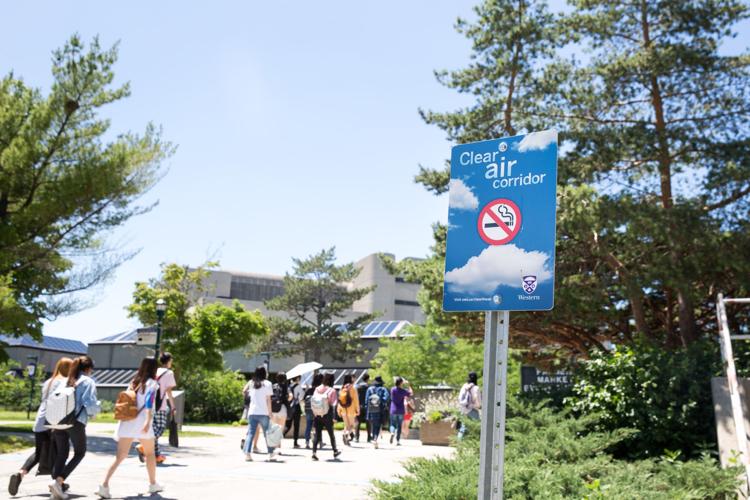 Though there are no punitive measurements in place for smoking in restricted areas, Mills believes a promotional plan, including Smoke-Free Campus Ambassadors equipped with educational materials, will allow for a smooth transition. Ambassadors will speak to smokers on campus, explaining Western's ongoing approach to smoking and offering information for those looking to quit.
Fourth-year sociology student, Alex Omiotek, smokes casually during periods of high stress. He doesn't support Western moving toward a full ban and is uncertain of its necessity.
"If I'm in the middle of campus and need to get to my next class... I honestly don't see myself taking the time to use a permitted smoking area," said Omiotek.
Patricia Gerantonis, second-year health sciences student, admits she won't be greatly affected as a non-smoker, but looks forward to leaving Weldon without the "pileup" of people smoking.
Mills encourages people to email cleartheair@uwo.ca with any questions or concerns related to the smoking restriction.