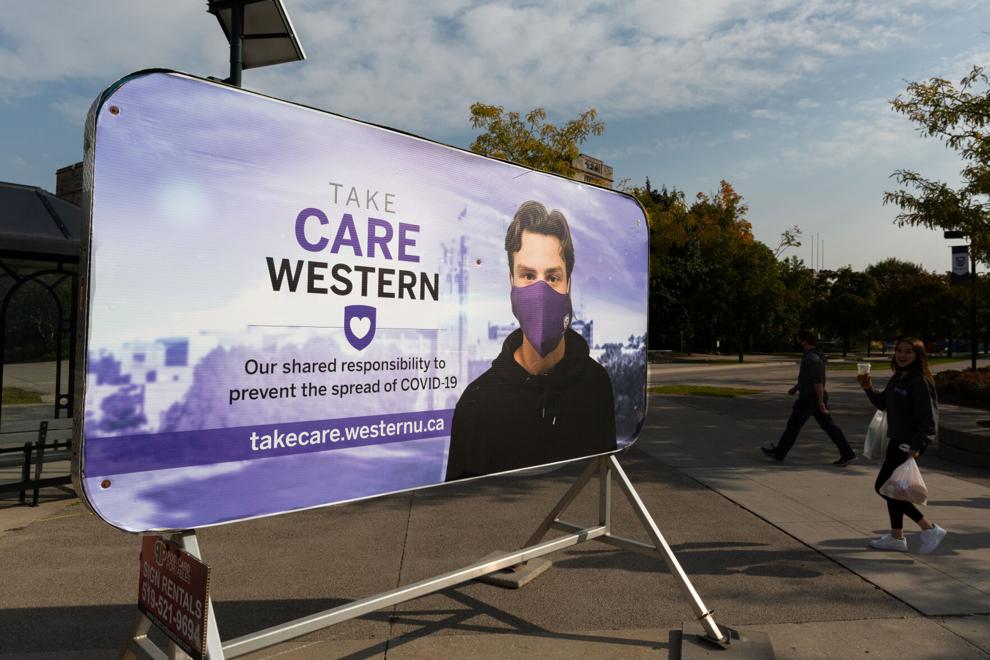 The Ontario Hospital Association published an open letter Thursday calling for the end of in-person university classes, as the province's COVID-19 case count continues to climb by the hundreds.
The letter, signed by 38 prominent doctors, calls on the provincial government to ask all Ontario post-secondary institutions to offer courses online "wherever possible" and to "place restrictions on non-essential businesses," including dine-in restaurants and bars.
"I'm among many people who think universities are probably one of the highest-risk settings for spread of infection," said Dr. Andrew Morris, one of the letter's signatories and the medical director of Sinai Health System's University Health Network Antimicrobial Stewardship Program.
Almost a third of Western Universities' courses have in-person components this semester. At least 46 students have tested positive for the coronavirus since classes began less than two weeks ago and the university has been linked to two community outbreaks. 
Western did not respond to the Gazette's request for comment.
"It's the whole university environment that makes it very difficult to control transmission," said Dr. Morris. "Universities by nature are settings where lots of people mix with lots of other people, often in indoor spaces, and that increases the likelihood of transmission."
Shutting down university campuses entirely would pose several challenges, particularly for students living in on-campus dorms. While only one of Western's 46 cases was confirmed to be a student living in residence, on-campus dorms are at 70 per cent capacity this fall. Most Ontario universities have kept their dorms less than half full. 
"Sending potentially infected students home to their families which would likely have parents who may be at higher risk to the illness after being infected is not the best plan either," said Dr. Morris.
"With students in residence I think the first thing we need to do is get a control of any kind of outbreak and try and reduce the spread of disease … but the first thing is obviously going to be getting control of the spread of disease on campus."
Western previously said residences will remain open unless they are directed by Queen's Park to close.
Western's return to campus plan was made in consultation with the Middlesex-London Health Unit, who has not advised the university to shut its doors. Western also shut down on-campus athletic centres and suspended in-person club meetings after the first student outbreak was reported last week.
Local health authorities have not advised university administrators to make any operational changes since Western's outbreaks began. 
The letter also calls for restrictions on bars and restaurants, some of which were put in place Friday morning by the provincial government. Starting this weekend, bars will have to stop serving alcohol at 11 p.m. and close dine-in portions of their restaurants by midnight.
No announcements have been made regarding on-campus activities at universities, but Dr. Morris still encourages the Western administration to reexamine their course delivery format.  
"[Does the university] absolutely need these classes in person? And what kind of numbers or events are they waiting for? What are they waiting for or looking to see before they make some alternate arrangements for classes?"