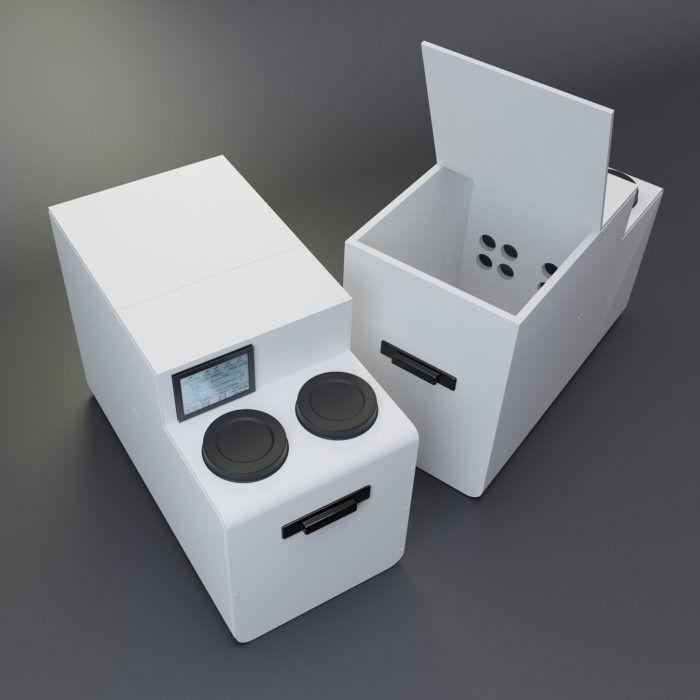 More effective organ transport just became possible, thanks to a new device developed at Western University.
Kamran Siddiqui, a Western engineering professor and his team were inspired to create a portable device that regulates temperature more precisely after University College Hospital said they faced challenges preserving organs during transport.
Organs are currently transported in ice baths that are expected to keep them at approximately four degrees celsius.
"Ice baths just kind of keep organs cool. If for any reason the temperature should fluctuate, it can cause significant damage to the organ," said Siddiqui.
Siddiqui's device better regulates temperature, a feature that may also improve transportation of other temperature sensitive pharmaceuticals, such as vaccines — many of which are only viable within a specific temperature range.
The device regulates temperature using materials that transition from solids to liquids, or vice versa, in phases. During the transition process, these materials release or absorb thermal energy to maintain the optimal temperature for transport. The materials are charged prior to organ transportation and controlled remotely, eliminating the need for a bulky external electrical source.
Researchers believe the device can potentially transport non-medical items as well.
"There is a whole range of applications for this device. The good thing about the technology is that it is scalable and it is not particular to one temperature," said Siddiqui.  
Siddiqui said he hopes future models could revolutionize the bulk transport of food and retail items that require specific temperatures for adequate preservation.
The team is currently working on a third prototype. The third-generation model includes detachable phase-change materials, permitting more practical recharging, as well as a slimmer design for easier transportation. Siddiqui's main focus of research is still proving the viability of the design before it is fine-tuned and marketed.
Multiple departments collaborated on the device, including Western Engineering and Schulich School of Medicine and Dentistry.
"This project is a good example of effective collaboration," said Siddiqui. "Combining synergies between different expertise really helps to develop novel technology that is impactful."