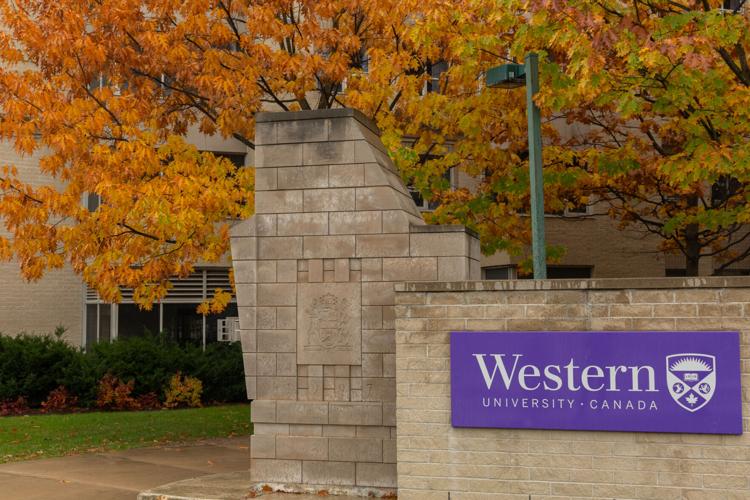 London will move into Ontario's coronavirus "red zone" Monday, as cases continue to spike across the city.
The new COVID-19 zone will restrict indoor gatherings to five people and outdoor gatherings to 25. Restaurants will be limited to 10 customers at a time and movie theatres and other performing arts centres will close their doors to the public.
Western University said there is "no-impact on classes or exams at this time" and the university will continue in-person instruction with physical distancing — classroom capacity will be capped at 50 students. Most in-person classes ended Wednesday with the start of the exam period.
Libraries and study spaces will also remain open. The Western Student Recreation Centre will be limited to 10 people per workout area and the Faculty of Music is building barriers to place around students who play wind instruments.
Residence dining halls will have a capacity of 10 students and common room capacity may be reduced.
All on-campus meetings are limited to 10 people and researchers will be able to continue their work.
⚠️ #MLHU is moving into the Red/Control level on Monday.#Middlesex-#LdnOnt, this is our last chance to fight COVID-19 and prevent going into lockdown. In the last week, we've seen daily records of cases that are 2X as high as the PEAK of the 1st wave in April. Thread /1 ⬇️

— MLHealthUnit (@MLHealthUnit) December 11, 2020
The city currently has 316 active cases, many of which are linked to the on-going COVID-19 outbreak at University Hospital. The region surpassed 2,000 total COVID-19 cases since the start of the pandemic and reported a record-breaking 52 new cases in the city Thursday.
London entered the "orange zone" on Nov. 25, which put greater restrictions on businesses but allowed the same number of people to gather in private homes. Western did not make any changes in the orange zone.
"Recent news of approved vaccines gives us optimism as we head into the new year," Lynn Logan, vice-president of operations and finance, wrote in the university's announcement.
"However, with COVID-19 cases on the rise locally and across the country, it is more important than ever that we stay vigilant and take care of ourselves, each other and our community."