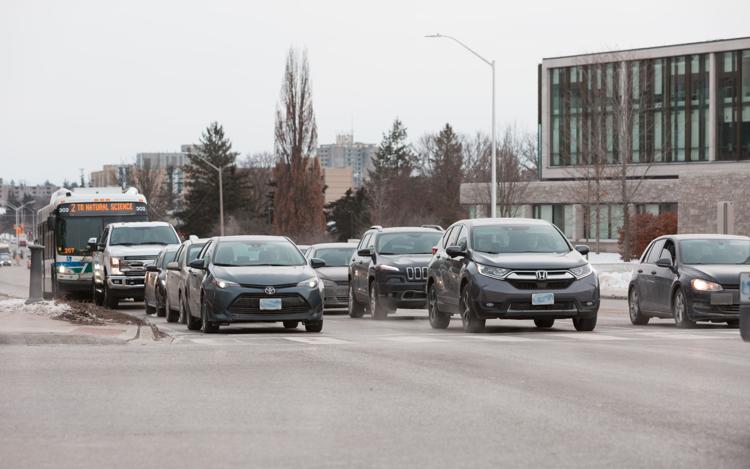 The university is in the midst of planning two multi-level parking structures on the perimeter of campus, after scarce parking permits have sold out for the first time in years.
The parking plan is part of Western University's Open Space Strategy, and is actually meant to bolster pedestrian safety by directing cars away from pedestrian-heavy streets in campus.
The proposed locations are next to the Chemistry Building and TD Stadium, both on the outskirts.
While Western aims to make campus as car-free as possible, successive sellouts of student parking permits have led some to call for more spaces.
The plan was mentioned in Western's budget town hall last Wednesday. But they haven't announced anything formally yet, as the university's plans are still awaiting approval from the city.
The structures would be similar to the multi-level ones near University Hospital. If the projects get green-lit, the overall time for planning and construction would take roughly two years.
Ruban Chelladurai, a top budget official at Western, told the Gazette that the university is going through a "preliminary assessment stage." He also said that the university is looking to improve existing parking lots.
"[We] worry about access, traffic flow, properly planned exists and widening areas," he said.
Once there is a final model Western will determine the construction budget, he said.
Chelladurai added that the university is looking the amount of spaces they can pull off. This includes peripherals like cameras, lighting, walkways, telephones and "everything else to ensure the best safe parking structure."