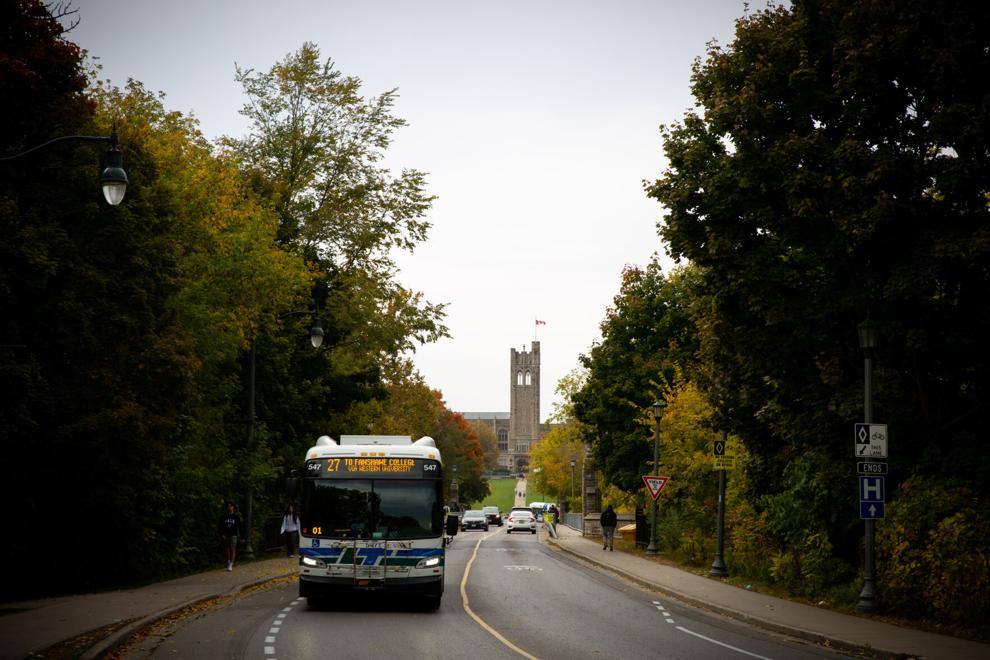 Western is looking to redesign University Drive bridge as the structure approaches its 100th anniversary.
The 100 year-old bridge was constructed in 1922, as one of the first pieces of infrastructure built on university-owned land, spanning the Deshkan Ziibi — also known as the north branch of the Thames River.
There are currently three main redesign proposals being considered. The first would keep the bridge on its existing alignment and make the bridge a "signature structure" for campus. The second would see a historic reimagining, designed to replicate the original bridge in style. The final proposal outlines a twin bridge solution which would conserve the current bridge for pedestrian and cyclist use and build a nearby "twin" bridge for vehicle traffic.


All proposals may include limits on vehicle traffic on the bridge. Western's website about the bridge project notes that it is used by approximately 3,000 vehicles a day and vehicles using the bridge as a shortcut "accounts for a significant percentage of vehicular traffic on University Drive."
The bridge project committee – tasked with overseeing redesign proposals – has indicated a preference for the twin bridge solution, noting the value of conserving the bridge as a landmark and its historical character.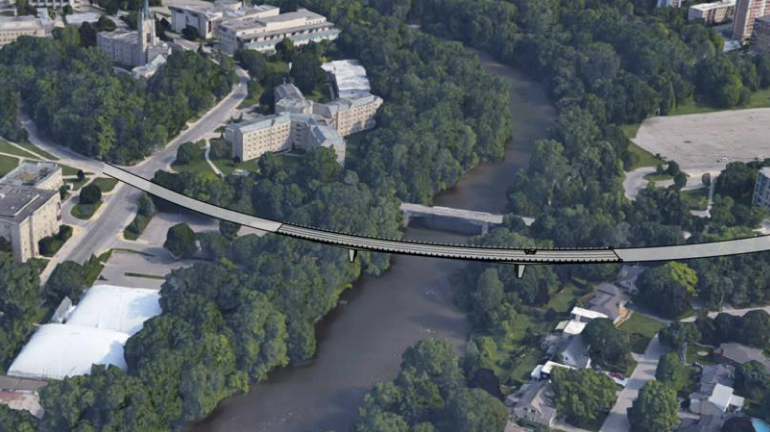 "How you build the structure, the built infrastructure, will determine people's behavior," says Jörn Diedrichsen, a founding member of Western Active Transportation Society — a group advocating for better pedestrian and bike infrastructure on campus.
Western's 2018 Open Space Strategy aims to improve non-vehicle transport on campus and includes recommendations to turn the University Drive bridge into a corridor limited to bicycles, pedestrians, Bus Rapid Transit vehicles and designated university vehicles. Diedrichsen believes Western is "not willing to take bold steps" towards reducing traffic on campus and that continuing to allow vehicular traffic on the bridge will "nail the fact that campus will not be car-free in the next 70 years."
Western did not respond to a request for comment.
The bridge project committee is accepting comments on the designs via email until Nov. 30. The first of two Public Information Centre meetings was on Nov. 17 and the second, to present alternative designs, will be in the spring of 2023.