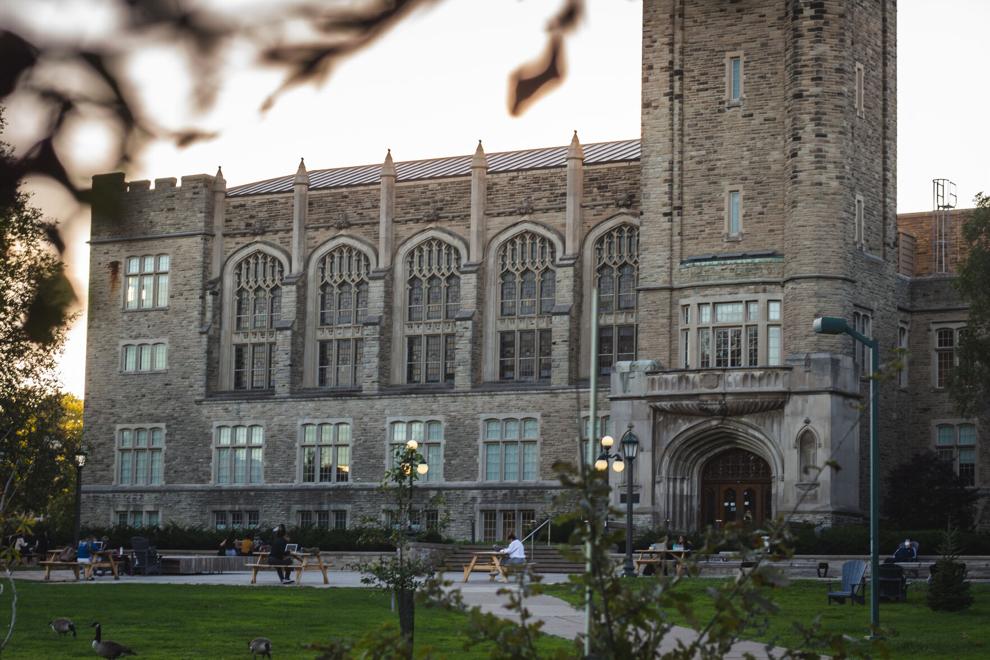 Western University will require students, faculty and staff to have at least one booster shot and wear masks in instructional spaces this fall, the school announced Monday.
Western's updated vaccination policy is effective immediately and students, faculty and staff have until Oct. 1, 2022 to submit current proof of vaccination to the university. Students in residence must submit proof of double vaccination before their move-in.
Starting in the school year, people will be required to wear medical grade (ASTM level 3) masks in classrooms and seminar rooms, unless those in the classroom can remain two metres apart. 
Students living in residence who are unable to receive a booster dose before they arrive will be offered a two-week grace period. Western's on-campus testing and vaccination clinic will offer extended hours starting the week of Aug. 22.
Western says they updated the policy after extensive consultation with its science experts and the community.
The University of Toronto, Queen's University, McMaster University and the University of Waterloo suspended their vaccination and mask policies after the 2021-22 school year. The University of Toronto will require students living in residence to be fully vaccinated with at least one booster shot.
Dalhousie University announced earlier this month that they will be reinstating their mask policy this fall after previously dropping it in June, but that there will not be a vaccine mandate — along with some other East coast schools such as Memorial University, Acadia University, St. Francis University and Saint Mary's University.
Western previously dropped its mask mandate at the end of June, following the end of most mask mandates across the province on June 11. 
The university plans to reassess its masking policy after Thanksgiving weekend, with the goal to lift the mask mandate "as soon as possible."
International students and others arriving from outside of Canada must continue to follow federal vaccination requirements for entry to Canada.
---
Update (Monday, Aug. 22, 2022, 4:42 p.m.): This article has been updated to reflect other Canadian post-secondary institutions' updated vaccine and masking policies.