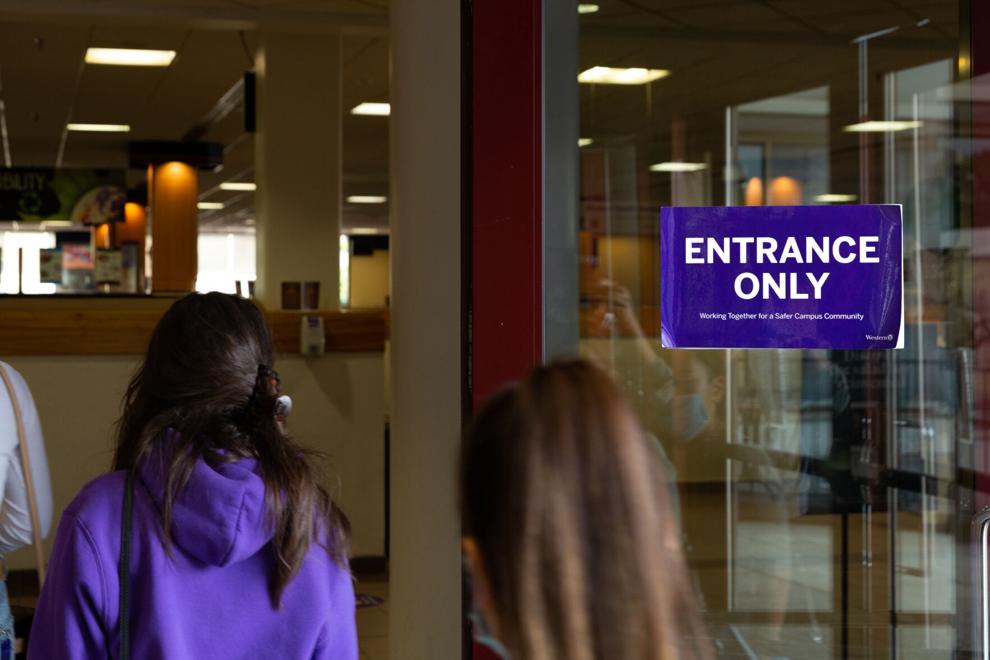 Western is requiring everyone on campus to wear a medical-grade mask and replacing the university's daily return-to-campus questionnaire with the province's COVID-19 self-assessment tool.  
In an update posted on Western University's COVID-19 information site Tuesday, the university upgraded the mask requirement to American Society of Testing and Materials level 3 medical grade masks and asked the community to fill out the provincial self-assessment survey in place of the internal daily questionnaire from the university.  
The provincial self-assessment tool is similar to the return-to-campus questionnaire Western introduced in September 2020 and asks whether community members are full vaccinated, experiencing symptoms of the coronavirus, have been in close contact with someone who has tested positive or have travelled outside the country in the last two weeks, among other things. 
The requirement of ASTM level 3 masks, which offer maximum barrier protection, is in force starting Tuesday. Western previously accepted any three-layer disposable masks after banning cloth masks on campus in in March 2021. According to manufacturers, ASTM level 3 masks offer four layers of protection and have nose stiffeners to ensure a tight seal to minimize gaps. 
The new masks are available for free at Western Libraries with proof of a student card — though the university is requesting only students with on campus classes collect the masks. The masks must be worn in all indoor spaces and in outdoors spaces where social distancing is not possible.  
According to the university's statement, the only exceptions to the mandatory usage of medical grade masks are if one is required to wear an N95 mask while working or learning in clinical or research areas. 
N95 masks filter at least 95 per cent of airborne particles and Canada is currently experiencing a national shortage. 
In addition to the new self-assessment tool and the mask update, the university is asking students to use their self-reported absences or academic consideration with one's faculty if they are unable to attend in-person or remote lessons due to illness. 
Western's vaccination and testing clinic is open and offers booster shots to those eligible, though COVID-19 testing is limited to those who meet provincial requirements.