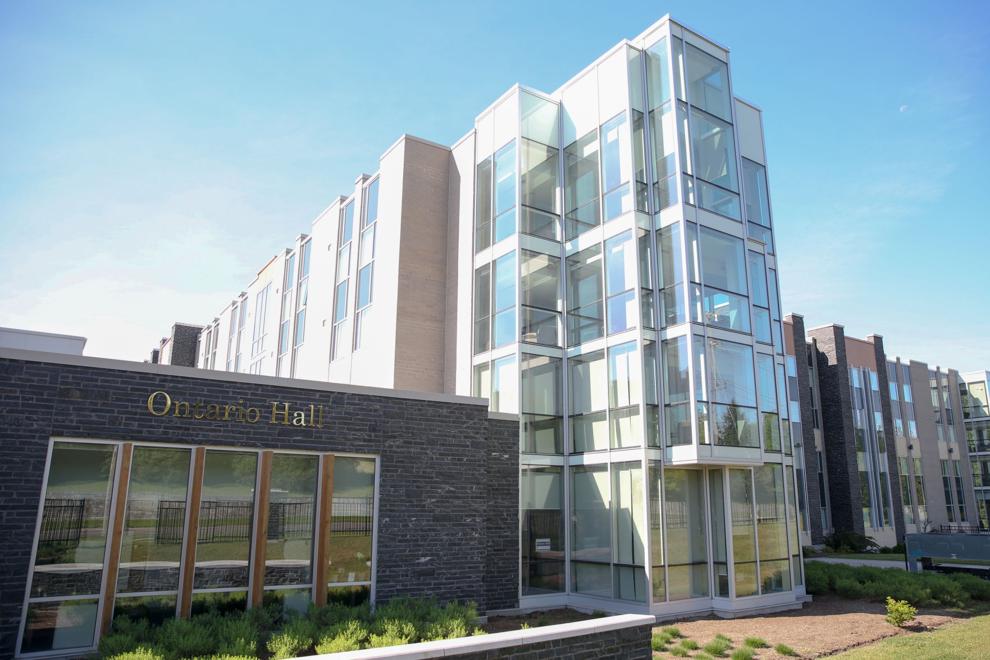 Western is mandating in-person training on sexual violence, consent and personal safety for all students in residence starting Sept. 20. The university will also bolster security on campus in response to this week's reports of sexual assault on campus. 
Western University plans to extend this mandatory program to students across campus, receiving training in consent, personal safety, bystander training, gender-based violence and sexual assault. The program was developed in partnership with Western's Centre for Research and Education on Violence Against Women and Children. No timeline has been provided for when students outside of residence will receive this training.
The news comes less than a week after reports of sexual assault at Western's Medway-Sydenham Hall surfaced and London Police Service began an investigation. 
Western has since announced plans to enhance security patrols on campus, adding special constable patrols from 7 p.m. to 3 a.m., 15 new security guards and four new special constables who will have the authority of police while on campus, including powers of arrest. 
The university also announced a new task force on sexual violence and student safety will be created. 
The task force will aim to "better understand and eradicate sexual violence and create a campus culture where these unacceptable actions are prevented." 
"We clearly have a culture problem that we need to address. We let our students and their families down," said Western president Alan Shepard in the statement. "The measures announced today are the first step in a journey to deeply examine the prevailing culture on our campus and identify what more we can do to ensure the safety and security of every member of our community."
In addition to mandatory in-person sexual violence training, the action plan will reestablish faculty sophs' ability to entre student residences. Faculty orientation leaders were unable to enter residence buildings during Orientation Week due to coronavirus protocols. 
The University Students' Council's Foot Patrol will also be reestablished, after being paused due to the pandemic.
The school will also be hiring 100 new safety ambassadors, who will be a mix of upper-year and graduate students, as part of a new program to support students in residence. Their role is currently unknown.
Blue-light phones placed across campus, which allow students to contact emergency services if needed, will be upgraded alongside building alarms, lighting, security card access systems and security cameras. 
The task force will take a look at student safety like including gender-based and sexual violence, as well as on-campus activities and programming. According to the university, students, staff, faculty and community partners will continuously be involved in the consultation process. 
More details about the task force and training modules will be announced by the university in the coming days. 
"We have a lot of work to do as a community," said Shepard in the statement. "Western is taking every necessary measure to ensure our students feel safe, and that all students – present and future – have a community they can trust."