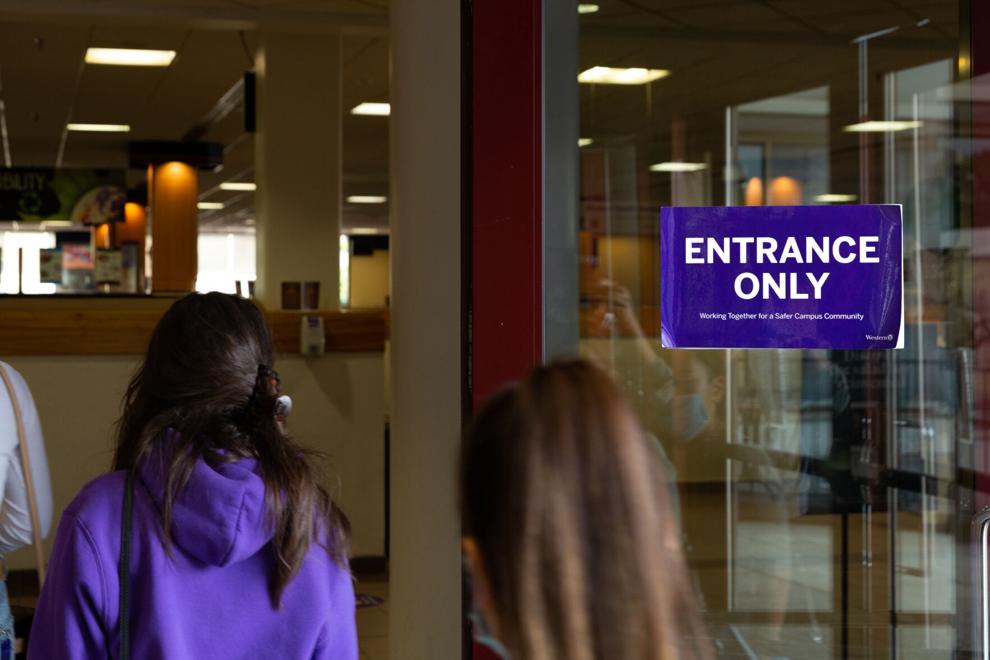 Western will no longer accept cloth face masks as suitable protection from COVID-19 while on campus.
Starting this week, all students and staff must wear three-layer non-medical masks on campus, including in residence buildings.
Western University will distribute three-layer masks to all students living in residence. Undergraduate students living off campus can email facecoverings@uwo.ca to request their masks.
Western initially handed out two-layer cloth masks in September, which will be insufficient protection under the new regulations.
The change comes as part of Western's plan to combat the spike in student cases amid the third wave. Western students have been at the centre of four community outbreaks in the past five days — at least 39 students have tested positive.
Western also confirmed Tuesday that "some Western employees in one unit have also recently tested positive," though the health unit has not yet declared an outbreak. The university did not release further details.
In-person classes and exams will not be impacted by London's transition into the red zone.
In addition to updating face-covering protocol, Western is also tightening regulations in residences. As of this week, all residence common areas, including lounges and study rooms, are closed and "students must wear face coverings at all times when outside their bedrooms."
Three of the four active Western outbreaks are in student residences; Ontario Hall and Saugeen-Maitland Hall have at least 11 cases each and Elgin Hall has seven. The fourth outbreak is linked to two "business student social" gatherings.
At least three of the student outbreaks have at least one variant of concern, according to the Middlesex-London Health Unit.
Western staff and graduate students should contact their faculty or unit designated requisitioner to collect their mandatory three-layer masks.