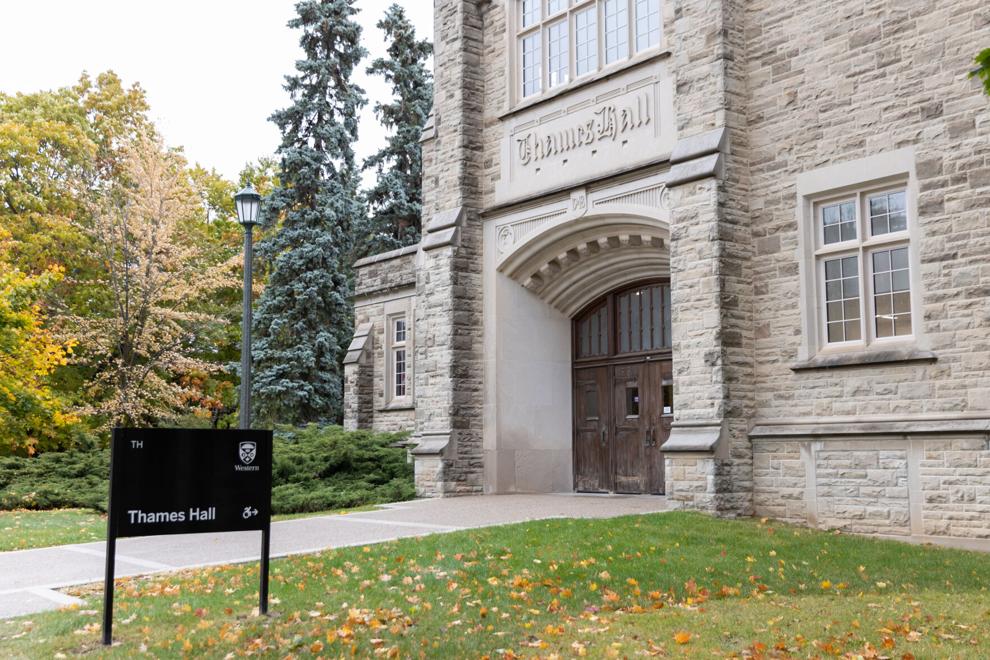 Western continues to struggle with long wait times for mental health services, with some students reporting waits of up to a month to see a counsellor. 
The four-week wait times reported by students are nearly double the two-week waits reported in March. The university set a target in January to deliver mental health services within 72 hours of students making an appointment but has struggled to meet this goal amid widespread staff shortages. 
"We don't want anyone to have to wait, but we have seen longer than normal wait times early this term due to the same staff shortages faced by health clinics and hospitals," wrote Terry McQuaid, the director of Student Wellness and Well-being, in a statement to the Gazette.
Rebecca Snow, a third-year kinesiology student at Western University, said she made a mental health appointment in mid-September and the earliest date she could book was Oct. 13. 
"I was a little bit upset when I first heard the day that they'd given me. I was kind of hoping for something a little bit sooner," Snow said. 
Kristina Zgheir, a third-year psychology student, said she reached out on Oct. 11 and booked a mental health appointment for Nov. 14 — a four-week wait time she didn't expect. 
Western's president Alan Shepard said he heard the wait time is "a couple of days or maybe a week" but not a month. He added same-day counselling remains available for students in crisis. 
Students also reported challenges booking their appointments since September, saying they've waited up to an hour on the phone hotline to speak to someone.
Zgheir said she called multiple times on Oct. 11 but there were always at least 20 callers before her in the queue. She gave up calling and went to Thames Hall in-person, and to her surprise, she only waited 10 minutes in line to see the receptionist.
Snow said she waited an hour on the Health and Wellness hotline before her call was answered. Snow didn't know she could book an appointment by visiting Thames Hall in-person since the health services website prompted her to call the hotline.
The information on Western's Health and Wellness website reads "[a]ll appointments need to be booked in advance by calling 519-661-3030," but does not mention the drop-in option for physical or mental health appointment bookings.
"[Students should] have an option to just go online [to] book their slots and then you can see what's available, what's not," Zgheir said. "I think that's the easiest way. I'm not sure why you have to call."
According to McQuaid, "Health and Wellness is working with a vendor to develop and implement a new booking system" and more information will be shared with students when the system is launched. 
Shepard said the wait times could be affected by staffing shortages as hiring mental health counsellors "has been a challenge."
"We can't hire enough staff. People don't apply," said Shepard. "We have not shrunk the budget for mental health. We've continued to invest."
McQuaid said in an interview with the Gazette in March, Western's mental health team lost four staff members earlier last winter — two ending up in private practices and two were on maternity leave. 
"Health and Wellness Services has recently hired five new mental health counsellors, expanding our team to 12 counsellors, five psychiatrists and 14 general physicians who support students with mental health issues," McQuaid said in her statement to the Gazette this week.
The new hiring should reduce wait times over the next two weeks, she said.
The university made an investment of $800,000 in 2019, enabling the mental health support team to hire new staff members and create a crisis team in response to students' emergency needs. 
According to the university's 2022–23 Operating and Capital Budget, $500,000 will be used for additional staffing in Safety and Well-Being and Talent Acquisition and Retention.