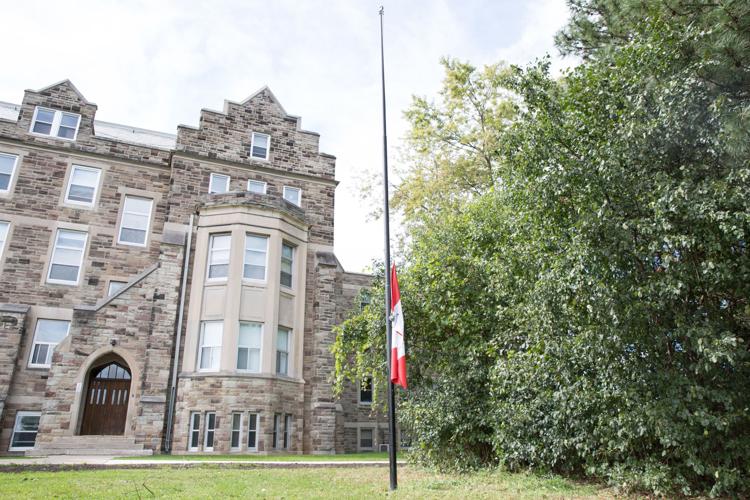 The Western community is mourning the passing of Shiloh Roberts, a first-year Brescia University College student.
Shiloh, an international student from Bermuda, passed away suddenly at Brescia on Sept. 8. According to a Bermudan news report, Shiloh was 18 years old.
Quoted in part of an emailed official statement on behalf of Western, Susan Mumm, principal of Brescia, said:
"As a small and tightly knit university community, every one of us is feeling the loss of a vibrant young woman, who joined us at Brescia only a few weeks ago. We offer our sincere sympathy to all of Shiloh's family and friends both in London and in her home country of Bermuda. We trust that our heartfelt condolences surround and continue to support the family in their sorrow."
Brescia's flag will fly at half-mast this weekend in honour of Shiloh.
According to Keith Marnoch, director of media relations at Western, the university will not be sharing further information regarding Shiloh's passing per her family's request.
The emailed official statement, as well as two Sept. 11 emails to Brescia students, reminded its community that counselling and support services are available to assist individuals on an ongoing basis.
Support is available to students through individual counselling, crisis contact services, wellness resources and external resources from CMHA-Middlesex.