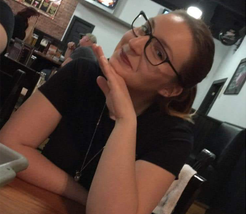 Olivia Vaseleniuck, a student in Western's faculty of education, passed away in a car collision just outside of London Nov. 18. She was 22 years old.
In a social media post, Western University's Education Students' Council said they are saddened by the loss of Vaseleniuck, and remember her as "someone passionate about education and youth [who] was striving to make a difference in others' lives." 
The two-vehicle collision occurred on Ron McNeil Line near Highbury Avenue north of St. Thomas. Vaseleniuck was transported to hospital for treatment and died of her injuries. The other driver was hospitalized for minor injuries and has since been released. 
Vaseleniuck was pursuing a bachelor of education at Western after graduating with a major in linguistics and a minor in psychology from Queen's University. Vaseleniuck is survived by her parents, step-father and brothers.
Elgin County OPP are continuing to investigate the crash.