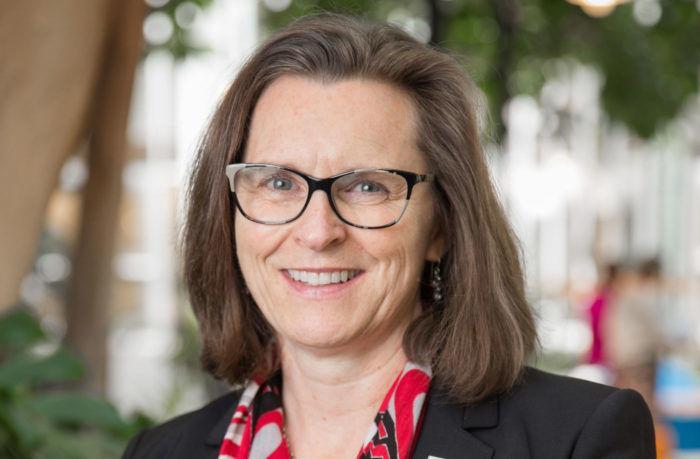 Lesley Rigg, an internationally acknowledged scholar with 20 years of experience, has been appointed Western's new vice-president of research.
Rigg said she is hoping to further Western's work on interdisciplinary research, while emphasizing diversity and inclusivity. As the vice-president of research, Rigg will be responsible for overseeing the resources and services available to support researchers at Western University.
With degrees in geography and environmental science, as well as experience in women's studies, Rigg stresses the importance of taking an interdisciplinary approach in research.  
"Interdisciplinary research is not just bringing individual disciplines to the table, but actually having those individuals talk across their disciplines and come up with a creative solution that they wouldn't have been able to come up with alone," Rigg said. "It's the diversity of thought, it's creativity, it's bringing understanding from different disciplines to other disciplines [which allows for] those synergistic responses that enable us to really change the world."
Rigg is currently the dean of the Faculty of Science at the University of Calgary, where she oversees six departments and 6,000 students. She previously worked at Northern Illinois University, serving as vice-president of research and innovation partnerships, among other senior leadership roles.
Rigg attended York University for her undergraduate degree, where she participated in research projects in northern Ontario and Belize. She then attended the University of Colorado where she earned her master's degree, and subsequently earned her PhD in geography and environmental studies from the University of Melbourne.
Western is looking to focus on and expand their research programs throughout Rigg's term. 
"We're putting a big emphasis on research here at Western and I want undergraduates to be involved in that too," said Alan Shepard, the president of Western, in an interview with the Gazette. "It isn't all about the parties, it's also about the knowledge making and the problem solving, all the things that people do in their research at Western."
Throughout her work in senior positions at both the universities of Calgary and Northern Illinois, Rigg achieved numerous professional designations and awards, such as the SHE Innovator Award, as well as various awards from Northern Illinois University for outstanding teaching and leadership.
"I'm excited to learn what the strengths are and learn how we can work together to carve out what the next wave of research success looks like at Western," Rigg said.  "I love bringing students into the research mix and making sure that the pipeline of research enthusiasm, motivation and activity starts in the first year."
Rigg will take over from acting vice-president of research, Sarah Prichard, and begin her five-year term at Western on August 1.