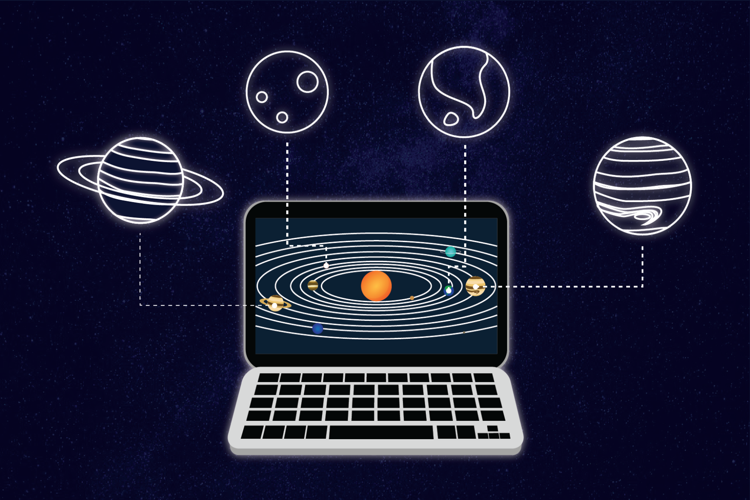 On Nov. 28, Western University's Centre for Planetary Science and Exploration (CPSX) will launch a new online multi-platform initiative called Space Matters.
The initiative will be delivered through a virtual hub from spacematters.ca, with its main goal spreading awareness about space itself. For example, most Canadians are unaware that Canada was the third country in space in 1962, after Russia and the United States.
The hub will offer many features, such as a visual timeline defining Canada's space exploration program and a weekly blog to spotlight important Canadians in the space industry, ranging from astronauts to scientists.
According to Gordon Osinksi, a professor in the department of Earth sciences and director of CPSX, Space Matters has four main objectives: to foster interaction among the space and science community, to be useful as a resource in the classroom for both teachers and students, to encourage interest in STEM (Science, Technology, Engineering and Mathematics) and to raise awareness among Canadians of all ages about the importance of space in their everyday lives.
"We're trying to build and connect people and build the space community canvas," said Osinski. "We'd like to keep expanding it, and we have our ideas, particularly with having science museums on board. I'd say permanent exhibits and things across the country or perhaps a travelling exhibit."
"Plus, it all needs funding, and because of this, we will be looking for sponsors, companies and individuals to help us take this effort coast to coast essentially," he continued.
Funding from the Natural Sciences and Engineering Research Council of Canada assisted with the initiative's jump-start.
"The initial push for Space Matters was when I was awarded a science program grant earlier on this year, so that's the initial funding that's leading to the development," added Osinski.
"It's rapidly expanding, and I hope Western will still be leading this effort through CPSX. But we've got a number of partners already — the Canadian Association of Science Centres and partners in research, the Royal Astronomical Society of Canada — and again, that's growing. It will be a collective effort to really grow and expand this program in the future."