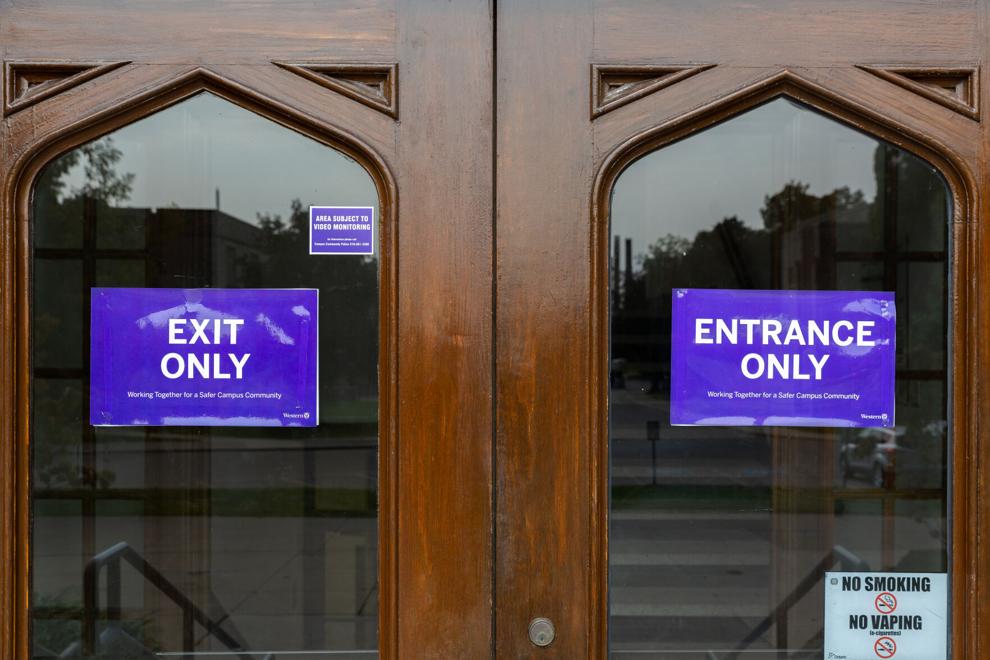 President Alan Shepard said he agreed with Western's Board of Governors decision to condemn but not take steps to remove chancellor Linda Hasenfratz.
Hasenfratz came under fire in January after vacationing in Barbados over the winter break — although she resigned her seat on Ontario's vaccine task face, she held on to her position as Western University's "symbolic figurehead." Shepard cites the main reason for his support is that Hasenfratz broke travel advisory, not the law, in a Feb. 25 interview with the Gazette.
"I think the board got it exactly right," Shepard said. "They issued a public reprimand and in my years of experience in higher education, it's unprecedented — I've not seen it." 
Rick Konrad, chair of Western's board, said the board members "note" and "censure" Hasenfratz's vacation abroad, and hoped it would be "a learning moment in the Western community." They have not asked for Hasenfratz to resign and the conversation is not on-going among the board.
Major campus groups such as the faculty union and graduate students' society have called for Hasenfratz to step down from her role. Western's convocation marshall, professor Gregory Kelly, also resigned his post in protest of Hasenfratz staying on.
"It would have been frankly easier for our chancellor to just walk away from Western, rather than be censured, and she didn't do that," said Shepard. "She's deeply committed to Western." 
Shepard emphasized Hasenfratz's work outside of Western, as a prominent industrial, business and civic leader as well as a champion for women in engineering and business. 
"We should live in a world where people can make a mistake and they can recover from it," said Shepard. "I think they shouldn't be thrown off the island because they made a mistake. That's my view. Not everybody agrees with me, I get that." 
A petition calling for Hasenfratz to be removed from her position currently has over 1,100 signatures.
The Society of Graduate Students wrote in a motion condemning the chancellor that there was a double standard for Hasenfratz, who travelled abroad during a pandemic, in comparison to students who were threatened with harsh sanctions for partying during Fake Homecoming. Shepard disagrees with the analogy, also explaining his rationale at a February Senate meeting.
"She didn't break the law. She made a mistake, but she didn't break the law — that's different than breaking the law, or breaking a regulation; she broke an advisory," Shepard said. "That's different and it should be different."
With files from Emily Tayler, Editor-in-Chief and Rebekah Rodrigues, News Editor.