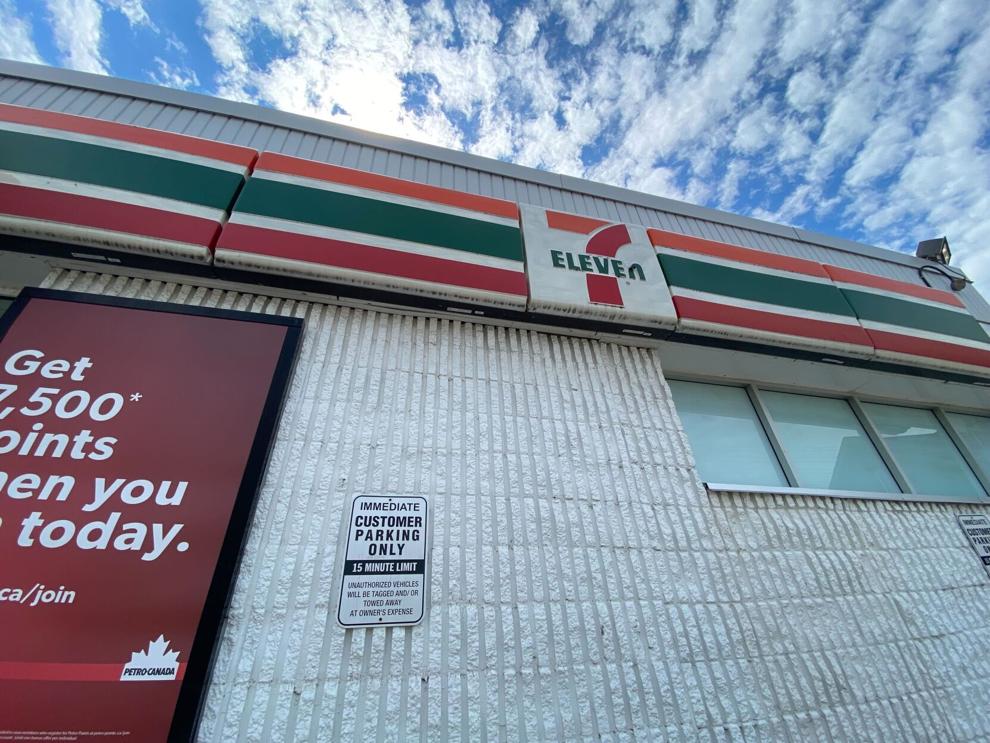 A Western professor is motioning for the vice-chair of the tribunal hearing the 7-Eleven alcohol license application case to recuse himself from proceedings due to an alleged conflict of interest.
Geoff Pollock, the vice-chair of the Licensing Appeals Tribunal hearing the case for the 7-Eleven near campus to acquire an alcohol license, is a member of the university's Board of Governors appointed by the Ontario government.
Western previously submitted a motion as an interested party to oppose granting an alcohol license to the 7-Eleven at the Western and Sarnia Road intersection, near multiple first-year residence buildings, but was denied by the LAT. The university submitted an additional motion for the LAT to reconsider their decision, which was also denied.
David Heap, an associate professor of French at Western, brought forward the motion calling for Pollock to recuse himself in Friday's tribunal hearing, arguing that Pollock's relationship with the university constitutes a conflict of interest given Western's stance on the case.
Heap, who is acting as an interested community member in the hearing, said he was "surprised" to see a Western Board of Governors member sitting as the LAT vice-chair hearing the proceedings and deciding the case.
Pollock said Friday that, though he is hearing the case, the member hearing the case is never the adjudicator, however, according to the LAT's website, "... the tribunal member(s) hearing the appeal or application will deliberate and issue a decision with written reasons that explain why the LAT reached its decision." The LAT's communications staff also confirmed to the Gazette that Pollock is adjudicating the case.
Heap believes it's in "everybody's interest" to have Pollock recuse himself before the LAT decides on the 7-Eleven's alcohol license application case.
"I don't see any reason why any of the parties should want a person who has a reasonable apprehension of bias to remain as the decider," he said. "Whether you like the decision or you don't like the decision, it's a decision which can be called into question. This is the problem with even apparent conflicts of interest, and people say, 'hey, that doesn't look right, it doesn't smell good.'"
Heap took to social media to share his motion plans in a statement after Friday's LAT hearing. Heap must submit the motion in a written proposal by Aug. 29.
Hearings postponed on #7Eleven alcohol application next to @WesternU due to conflict of interest motion.Statement attached. Many thanks to fellow objector @JeffFRobinson of @Ldn_Labour Council, my colleague @strosow, #LndOnt Cllr @mhamou & MPP @kernaghant, among others. pic.twitter.com/QWfuzQxPgy

— David #OurLondonFamily Heap (@DavidHeap) August 19, 2022
Friday's hearing lasted over five hours with only preliminary matters — mostly Heap's recusal motion — being discussed. After learning the hearings would not be recorded and that there would be no transcripts, Heap motioned for the hearings to be adjourned for at least 10 days to make time for him to find a way to record the proceedings, which was denied. He made another motion to adjourn the hearings until Aug. 23 for the same reason, and was denied again.
Heap had assumed this part of the proceedings would take less than an hour. He said he was disappointed so much of the Friday hearing was spent on his motions, saying he was interested in hearing from other community members, residents, local businesses, city councillors and colleagues on the matter.
"I expected to be hearing not from myself so much as from other people," he said. "I hear quite enough of my own voice in this line of work, I don't need to hear from myself in an LAT hearing."
Pollock and Western did not respond to a request for comment. The LAT has declined to comment.
After Heap's motion proposal is submitted, 7-Eleven Canada's counsel and the Alcohol and Gaming Commission of Ontario have until Sept. 16 to submit a written response. Heap then has until Sept. 29 to submit a final written response.
LAT hearing proceedings for this case will resume after Sept. 29 once the LAT has made their decision on the motion.