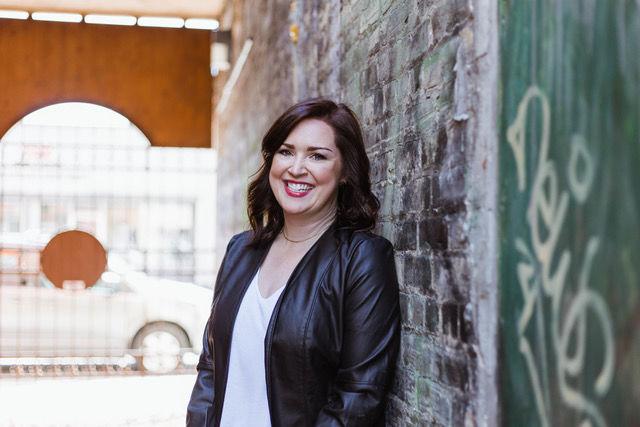 Kate Graham — Western professor, politician and title-holder of London's top 20 under 40 award — once again took the bid for provincial Liberal candidate in London North Centre over the summer. 
Kate announced her candidacy on Twitter Aug. 25, ready to campaign for a spot on the provincial stage just two weeks after having her first child. Kate, a political science assistant professor, chose to run for leadership because she wanted to see change on a larger scale. Kate has taught at both King's and Huron University Colleges since 2017 and 2018 respectively.
Starting as a visual arts major in her first year at Western, Kate switched to political science in her second-year following a summer internship at city hall.
"It ended up being a life-changing summer for me," she said. "At the time I had thought that politics meant showing up every four years and voting and maybe signing a petition. [But] city hall was full of people who would come in because they wanted to make a change in their community."
After switching her major and completing a PhD in political science, Kate worked as the director of community and economic innovation for 10 years. As director, she worked with various local groups, including Western's University Students' Council, to help bring student issues such as transportation to the forefront of local policy.
But Kate wanted to make a greater difference in the city, particularly regarding mental health support and transportation, two issues she believes heavily affect Londoners. Kate aims to improve the standard of living while creating jobs — something she hopes will positively affect well-being.
Kate resigned from her position at city hall and cast her bid for Liberal candidate in London North Centre riding in the 2018 provincial election and took the opportunity to teach following the Liberals' defeat.
"I loved experiencing getting to see the world and our city through the eyes of students," Kate said.  "It has changed my perspective … [I try to help students] see politics as a vehicle to make change that matters to them in the world around them." 
Her experience teaching deepened her understanding of prominent student issues, as she worked to engage students by focusing on their passions and connecting it to politics.
Kate will be up against incumbent Terence Kernaghan in the 2022 provincial election. Kernaghan, the New Democratic Party's Member of Provincial Parliament, currently represents the London North Centre — Western's riding — at Queen's Park.
Earlier this year, Kate ran for leader of the Ontario Liberal Party, placing third.
"One of the things I loved about running [was] getting to hear their thoughts about political parties [in] issues on the city. I found I learned so much from this experience," Kate said. "I'm really excited to have the opportunity to stand as a candidate again in the 2022 election."