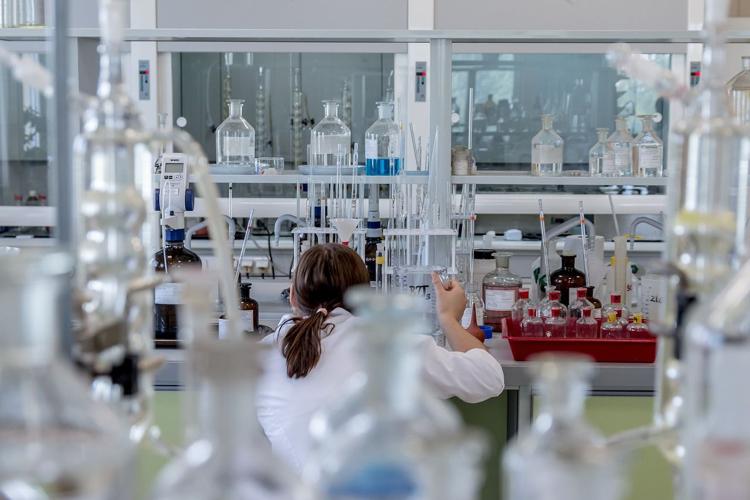 A research team spearheaded by a Western professor the coronavirus leave long-term effects on the lungs, using innovative new technology pioneered on campus.
Dr. Grace Parraga, director of the Advanced Pulmonary Imagining Lab at Western University's Robarts Research Institute, and her team of graduate students are working to better understand lungs and the human body. As COVID-19 became a public health threat in the spring, research in the APILab became increasingly focused on understanding long-term effects COVID-19 may have on the lungs.
"[It is] exciting to research the many unknowns," said Parraga. "Yet, [it is] humbling to see these patients everyday."
The respiratory virus primarily affects the lungs of patients, potentially leading to pneumonia, lung inflammation, respiratory failure and damage to the lungs and surrounding arteries. But while many people who test positive never become sick enough to need a ventilator, the virus can still cause irreversible lung damage and symptoms that stick with patients long after they've recovered.
Parrage and her team's study aims to help healthcare workers and government resources better prepare for the long term effects of the pandemic and how to best help those recovered from the virus.
Partnering with colleagues from Ryerson University, Lakehead University, McMaster University and SickKids Hospital in Toronto, Parraga and her team have put to use groundbreaking lung imaging technology, which uses a polarized and magnetized gas that patients inhale. 
The harmless gas then travels throughout the lungs, which allows researchers to track lung function in real time to see if there are any issues with lung function. 
"Six months [after catching COVID-19], we are seeing people who are still not well, who only had mild infections," Parraga said. "We just don't know [the long-term effects] and there are so many unknowns." 
According to Parraga, the research shows that even young, healthy people with only mild cases of COVID-19 can have permanent lung damage after recovering from the infection. 
"Keep your circle small," Parraga said, as Ontario heads into the second wave. "Don't get this infection."