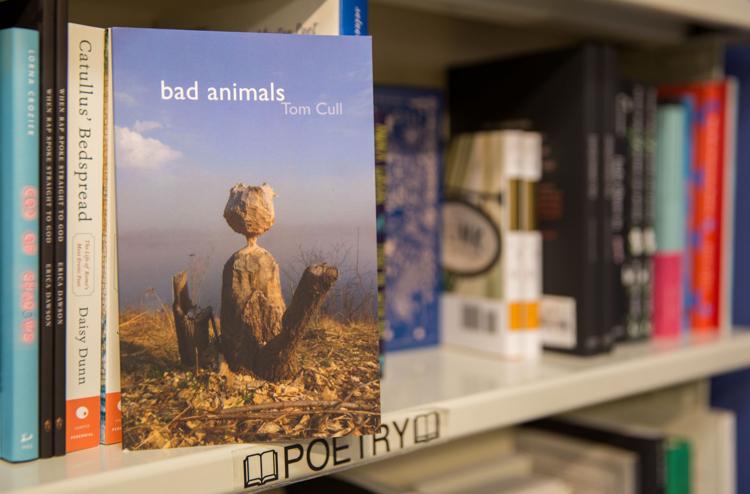 English and writing studies professor Tom Cull of Western University unveiled his new book, Bad Animals, at a reading and discussion held at the Oxford Book Shop on Sept. 23 at 1 p.m. The bookstore is located at 262 Piccadilly St., and the event was open to the public. It  was hosted by poet and scholar Tanis MacDonald, who reached out to Cull because Cull is London's current poet laureate.
The poet laureate is "an ambassador for the arts in the city," as Cull put it. "I try to help artists of all different genres and forms and practices. Community building is a part of my job as poet laureate, so that is why Tanis thought to reach out."
However, Cull's time as poet laureate will finish near the year's end. Cull obtained the position on July 19, 2016, after previous poet laureate and published author Penn Kemp finished her term.
Cull's book, Bad Animals, is a collection of over 40 poems spread over 100 pages that he started writing back in 2012.
"The book represents six years of writing and workshops and editing," said Cull about the lengthy process of writing the book. "Writing is rewriting. A collection of poems is a collection of work."
The poems of Bad Animals were inspired by the London arts community. "I write poetry that's very much engaged in the local aspects of this area, of London and its surroundings," explained Cull.
Bad Animals is available for purchase at the Book Store in the University Community Centre  basement.
According to Cull, the Oxford Book Shop holds events, such as readings, all the time. But this particular event had not been done before.
"London has a kind of rich, vibrant and dynamic arts community both on and off campus that welcomes the energy, input and participation of Western students," said Cull.