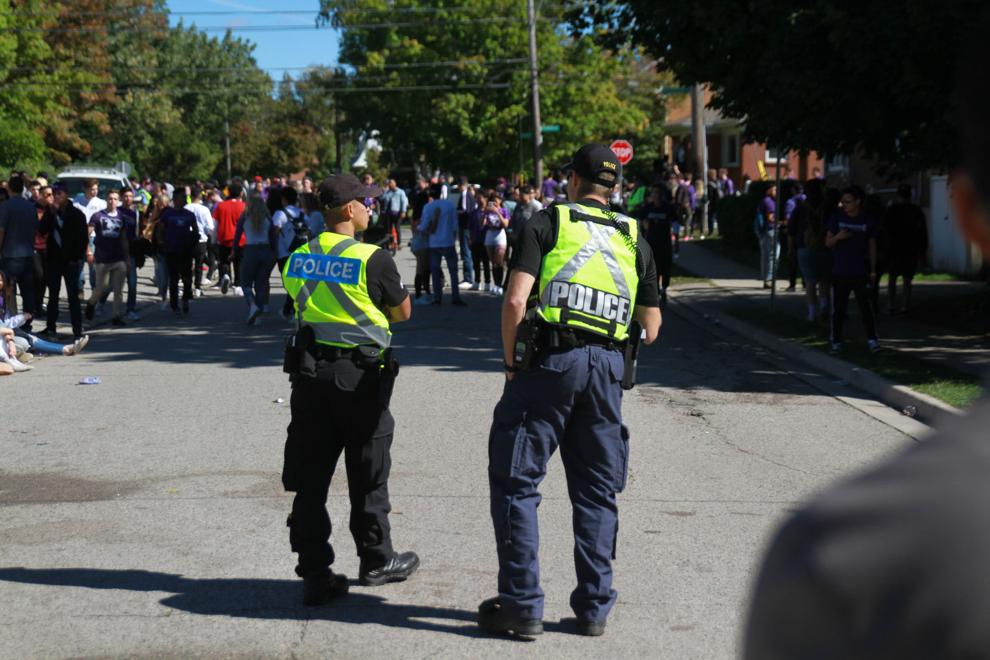 Western is not renewing an agreement with London police meant to jointly penalize students who broke the law off-campus.
The university said their memorandum of understanding — which helped Western identify students the police had charged — was only a "pilot program," which they won't restart after the original agreement ended in April.
"Given the pandemic and associated priorities throughout the spring and summer, the university has decided to pause on the assessment of the MOU's effectiveness," Western acknowledged in a statement to the Gazette. "For now, we are focused on educating our student community about the importance of following safety protocols that reduce the spread of [coronavirus]."
The police and Western first signed the agreement last year. The new arrangement let the police disclose the names of partiers charged with criminal or drug offences directly to Western, allowing the university to punish the students under its Student Code of Conduct — meaning anything from educational sanctions to expulsion.
The MOU was met with major backlash, especially University Students' Council executives, who were vocal about the agreement's potential to breach students' privacy.
In a statement to the Gazette, USC president Matt Reesor said he supported Western's terminating the MOU.
"The USC has not endorsed the MOU in the past — and from our understanding, it was ended," the statements reads. "Since then, we have been really focused on the health and safety [of] our students, and the broader London community in the midst of the pandemic."
Even without the MOU, Western could throw the code at students they believe threaten the community's health.
"We expect our students to comply with public health rules. We're asking them not to host parties. Not to attend parties," said president Alan Shepard. "Limiting social activities to your roommates and significant others will help stop the spread of the virus. Common sense is critical."
The police will also enforce social distancing guidelines and punish students who violate those rules, notably with fines ranging from $10,000 to $100,000 for party hosts and $750 for anyone attending. But local officials said they are optimistic students will follow the rules.