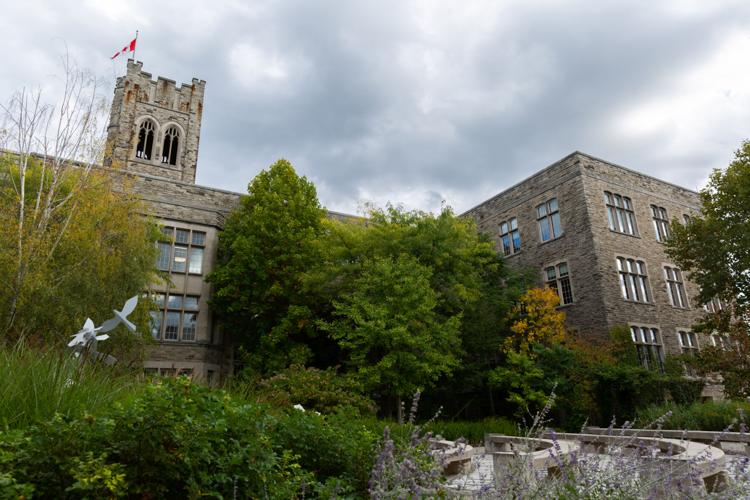 Western ranked eighth for student experience in Maclean's 2021 University Rankings — a significant drop compared to previous years, which likely reflects the university's adjustment to online learning earlier this year.
Maclean's conducts an online survey for Canadian students each year that compares universities and guides future post-secondary students' choices.
Students evaluate professors, life in residence and opportunities for extracurricular activities at their universities. Responses are then taken into account to rank schools by overall student satisfaction.
In Maclean's 2021 rankings, Western University sat in eighth place for student experience — a significant drop compared to previous years as Western boasts high rankings for this category. Previously, the university ranked fourth in 2020, sixth in 2019 and fifth in 2018 for student satisfaction — several spots higher than the 2021 ranking.
The university also ranked eighth, seventh, eighth and twelfth for "best overall," "highest quality," "most innovative" and "leaders of tomorrow" respectively this year.
Jennie Massey, Western's associate vice-president of student experience, stresses that this year's rankings were a reflection of Western's rapid shift to online learning in March due to the first wave of coronavirus. Students filled out Maclean's student satisfaction survey in May 2020, after all universities completed the remaining the winter semester remotely.
"One interpretation of the data is that it is an indication of how crucial the in-person experience is for Western students," Massey highlights.
Since the onset of the pandemic, Western has made large investments to improve the new reality of online learning for students, such as directing $1.7-million to assist faculty members with online courses. The university also more than doubled the number of trained students and staff in Western's Instructional Technology Resource Centre. 
According to Massey, Western isn't the only university to see lower rankings. A few other universities dropped in the rankings this year, and Massey adds they all focused on classroom experiences and academic advising.
"I think that this can be seen, at least in part, by the fact that remote learning was new to Western and our rich in-person experiences were temporarily suspended."
The university also continues to invest in in-person experiences and programs at Western, like the new Academic Success Program and the Thriving Foundations Program which, according to Massey, was a big success this summer.
"The program brought incoming students to campus in small cohorts to prepare them for their academic journey, to connect with academic support, to help make friends and connections on campus," Massey said.
And according to Massey, while the university may not have ranked as well as in previous years, Western is taking clear steps to ensure that student's experience is not hindered as a result of the pandemic.
"We're always grateful when students take the time to provide the information," she said. "It really helps us get better at what we are all aspiring to achieve."