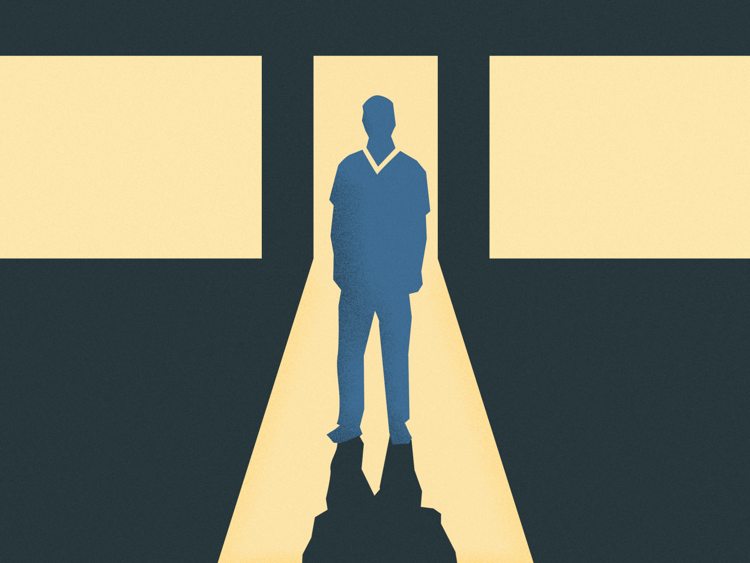 In a "tentative plan," Western University is requiring nursing students to return to London to complete their clinical placements in hospitals over the summer — or redo the placement entirely.
Students who fail to complete their placements this summer will have to retake the course when it is next offered in winter 2021, delaying their graduation by a year and disqualifying the placement hours they've completed. The requirement applies both in and out of province students.
"Students cannot progress into the next phase of practice, and the fall term, until they have completed this phase. One phase builds on the other," said Victoria Smye, director of the Arthur Labatt School of Nursing, in an emailed statement. "It is true there are some students who may have to give up [summer job] work hours to do this now, however, this is so we can support achieving the goal of a timely graduation."
The new requirement asks nursing students to forfeit up to six weeks of their summers and comes after weeks of on-campus events were cancelled due to the coronavirus pandemic. Western has transitioned all other summer courses online and kept campus closed to students.
According to an email sent out on May 19, students had to inform the Faculty of Nursing of whether they would make moves to accommodate this "tentative plan" by May 25.
Clinical placement hours are a requirement for completion of the nursing program. Students can complete their placements at a variety of healthcare service providers in London, including local hospitals and long term care homes.
"Students will not be placed with COVID-19 positive patients," said Smye. "All summer placements will be in hospital settings."
The requirements only apply to students whose third-year placements were interrupted by the pandemic. The faculty would not confirm how many students are affected by the change but said that the program has around "1,200 undergraduate students where over half of the students are normally in placements at any given time."
The Faculty of Nursing made the move to cancel second-semester placements as of March 18, after Ontario declared a province-wide state of emergency.
"We appreciate that these changes may create stress and that you will likely have questions about what this means for future placements, graduation requirements and timely completion of your program," reads the email sent to nursing students on March 17, announcing the cancellation of placements. "Our priority continues to be finding the best way to support our students in achieving their academic goals."
Under the new plan, nursing students are required to resume their placements for six days spread across two weeks in July. Additionally, in accordance with provincial directive, students currently working at another healthcare facility would be required to self-isolate for 14 days prior to returning to their placement.
Although not mandated by the school, according to social distancing norms, students will likely be required to isolate for an additional 14 days following their placement as well, before returning to their families or summer jobs –– taking six weeks from their summer semester.
Many provinces have introduced travel restrictions, making it difficult for students traveling to London for their placements, or returning to their families once they have completed them. Out-of-province students were advised in an email from the faculty that, while Western staff remain in contact with their placements, the school is not currently able to offer them an alternative to complete their hours.
"We certainly understand and appreciate the challenges with returning to placement for these two weeks due to your home province or territory restrictions," reads the email. "We cannot guarantee an alternate option at this point."
Western is encouraging nursing students who need summer housing in London to apply for accommodation in student residences. Essex Hall and Ontario Hall have remained open, with social distancing measures in place, at a reduced weekly rate of $150 for students amid the pandemic.
"We are so grateful to students — an overwhelming majority — who are working with our tentative plan," said Smye. "COVID-19 has shed a light on the importance of nursing and what engaged nursing practice actually entails."