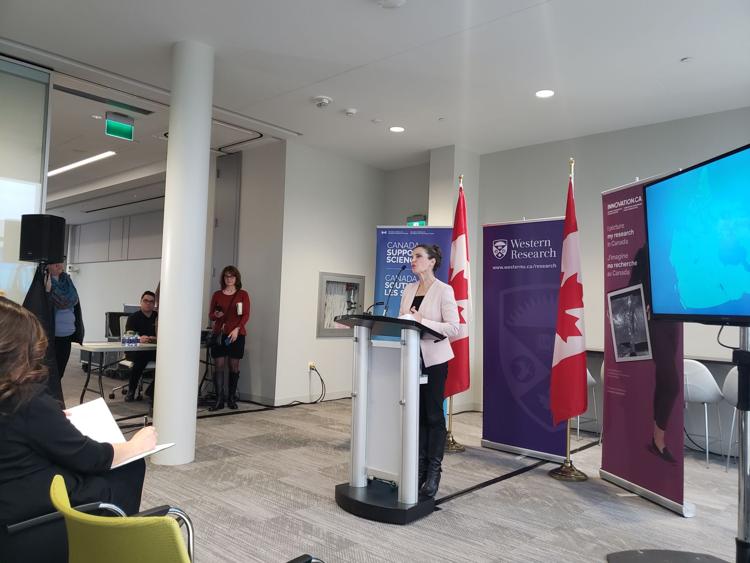 In an announcement Wednesday morning, Western University received $1 million in research funding from the federal government.
Presented by Canada's Minister of Science and Sport, Kirsty Duncan, at the Western Interdisciplinary Research Building, the funding is part of a $39 million funding package allocated to researchers at universities across Canada.
The money is expected to stabilize future research investment and keep Canadian research competitive globally. The package is allocated through the John R. Evans Leaders Fund, a Canada Foundation for Innovation funding tool that supports Canadian research.
Minister of Science and Sport, Kirsty Duncan, announces funding for campus research infrastructure at WIRB: pic.twitter.com/icLRmtjbhL

— Western Gazette (@uwogazette) March 13, 2019
"The [Leaders Fund] helps exceptional researchers at universities across the country who conduct leading-edge research by giving them the tools and equipment to become leaders in their field," Duncan said.
Duncan announced that 251 researchers on 186 projects at 43 universities will share the $39 million. Five projects at Western, ranging in study from climate change to health, will share the $1 million.
Also present at the announcement was Minister of Small Business and Export Promotion, Mary Ng, London members of parliament Kate Young (London West) and Peter Fragiskatos (London North Centre) and campus researchers who will be receiving funding.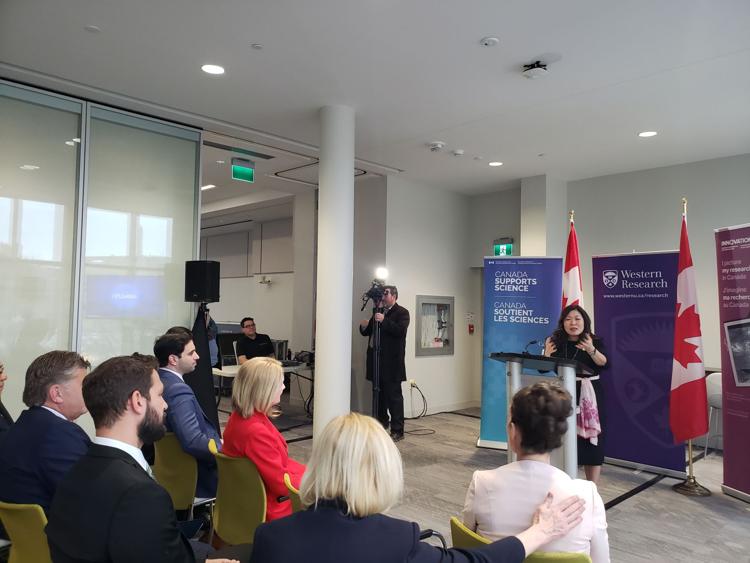 Among them was Ryan Stevenson, a Western University psychology professor and member of Western's Brain and Mind Institute. Stevenson researches autism with a focus on the brain's development through sensory experiences. He says that autism-related challenges later in life are tied to early environmental experiences as a child.
"The new equipment will allow us to measure how the autistic brain processes sensory information, and how changes in sensory processing affect cognitive abilities and clinical symptoms in children with autism," explained Stevenson in an email.
Stevenson said his day-to-day research is going to be improved by opening up possibilities for research endeavours. With investment in a state-of-the-art EEG machine that will track brain activity and eye movements, he hopes it will arrive by late-April so fresh research can begin.
Outside of labs such as Stevenson's, Ng explains investments such as this secure Canada's economic future. Looking forward, she says the federal government views its global economic competitiveness as relying on gains in research and innovation.
"That's what's going to propel us to the economic success that we are going to want to strive and continue to strive for," said Ng. "Because that's what's going to give us the affordability and the ability for us to have an economy that includes everyone."