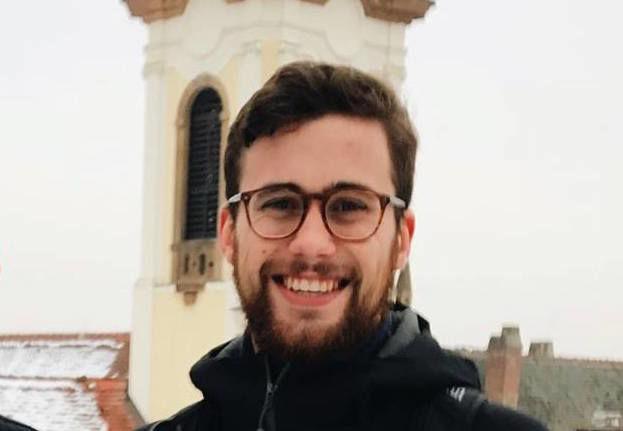 The Western University community is grieving the death of 20-year-old Thomas Harry Hill, a third-year nursing student in the Faculty of Health Sciences, who died Friday.
Hill was a beloved son, brother, friend and member of the Western community. His obituary states he was "a sensitive and inclusive leader; a gifted musician; and a trusted friend."
"Tom embodied qualities that most nursing students could only strive for. He was a sweet soul, with a brilliant mind, a caring heart and a laugh that lit up any room he entered," said Anna Ryan, a third-year nursing student and friend of Hill's. "He carried himself with a smile larger than life and demonstrated compassion and kindness to all. It was well known to all that Tom was going to be able to touch many lives in his career through his calm, lighthearted manner."
Relatives and family will be received Thursday, Feb. 22 from 2 to 4 p.m. and 7 to 9 p.m. at Sifton Funeral Home in St. Thomas, Ont. A funeral service will be held at Eastwood Fellowship Baptist Church in St. Thomas on Friday, Feb. 23 at 11 a.m.
Anyone wishing to make a donation in memory of Hill is asked to consider Wesley Acres Inc.'s Harbour Ridge camps, Echo Lake Camp or Willow Springs Camp.
Western will lower the flag on University College on Friday, Feb. 23, in Hill's honour.
For students in need of support, there are multiple campus resources available. You can visit Health and Wellness for more information. Rick Ezekiel, interim senior director of Student Experience, said there will be grief counselling available next week, with specific times and locations sent to nursing students when they are finalized. 
Hill is the fourth Western student to pass away this year.