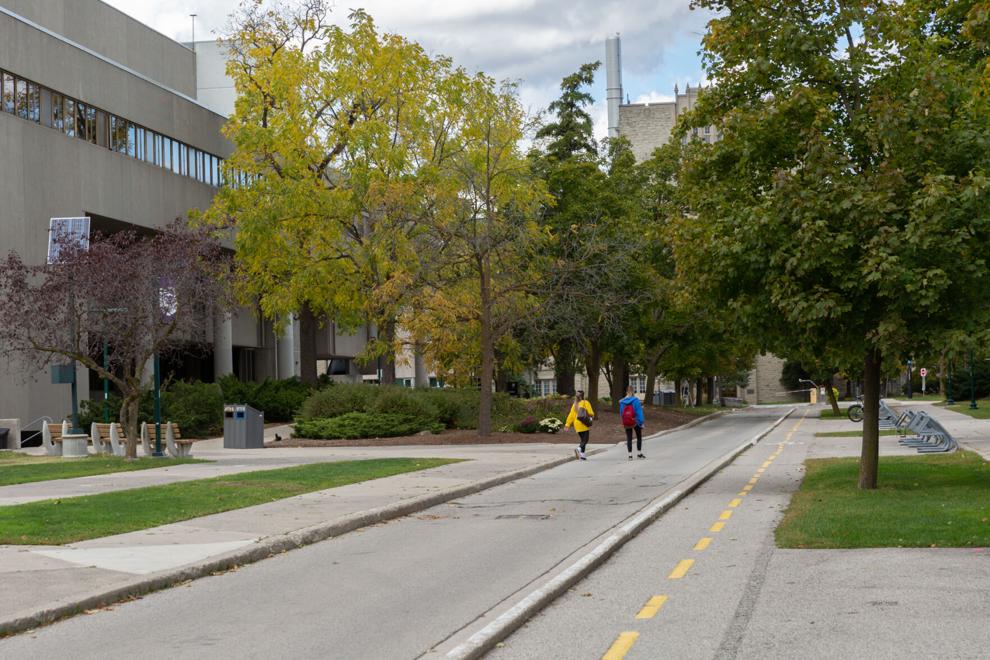 Unvaccinated Western community members will no longer have the option to get tested twice a week in lieu of a coronavirus vaccine if they wish to come on campus this fall.
The change to Western University's vaccine policy comes one day after a letter from the Council of Ontario Medical Officers of Health urged post-secondary institutions to mandate vaccines on campus. 
Western announced in early August vaccines would be mandatory for those returning to campus this fall, but said unvaccinated students may return if they underwent Covid-19 PCR testing twice a week. Wednesday's announcement removes this second option.
"Unvaccinated students, faculty and staff at Western will no longer have the option to undergo twice-a-week testing in lieu of vaccination," Western said in the update. "Only those with a medical or Ontario Human Rights Code exemption will be eligible for the regular, twice-a-week testing in order to be physically on campus this fall."
A Western survey from earlier this month indicated 90 per cent of community members who responded are fully vaccinated. The remaining 10 per cent of respondents indicated they plan to receive their first dose by September. Fifty per cent of all community members responded to the survey. 
The letter from COMOH recommends mandatory full vaccinations against COVID-19 "for all individuals involved in any in-person activities on campus … with the rare exception of those individuals who cannot be vaccinated" said Dr. Charles Gardner, chair of the  COMOH, on behalf of all medical officers and associate medical officers of health in Ontario's 34 public health units.
Dr. Gardener said the many COVID-19 outbreaks linked to Ontario university students in the fall and winter terms motivated COMOH's "strong support" for a vaccination mandate.
COMOH's letter also highlighted that vaccination rates have plateaued among university-age individuals. Currently 60.49 per cent of Ontario adults aged 18 to 29 are fully vaccinated. The age group, comprising 20-29 year-olds, also contains "the highest cumulative number of cases," the letter said. 
Western has yet to announce how they will receive proof of vaccination from students and faculty, but the newly updated policy will become effective Sept. 7. 
COMOH also recommended campuses enforce additional safety measures for those who have exemptions and those who cannot be fully vaccinated in time for the start of the fall semester.
"All individuals who are unvaccinated due to permitted exemptions or who are awaiting their second dose be required to adhere to additional health and safety measures, up to and including serial and frequent rapid testing," the recommendation outlined.