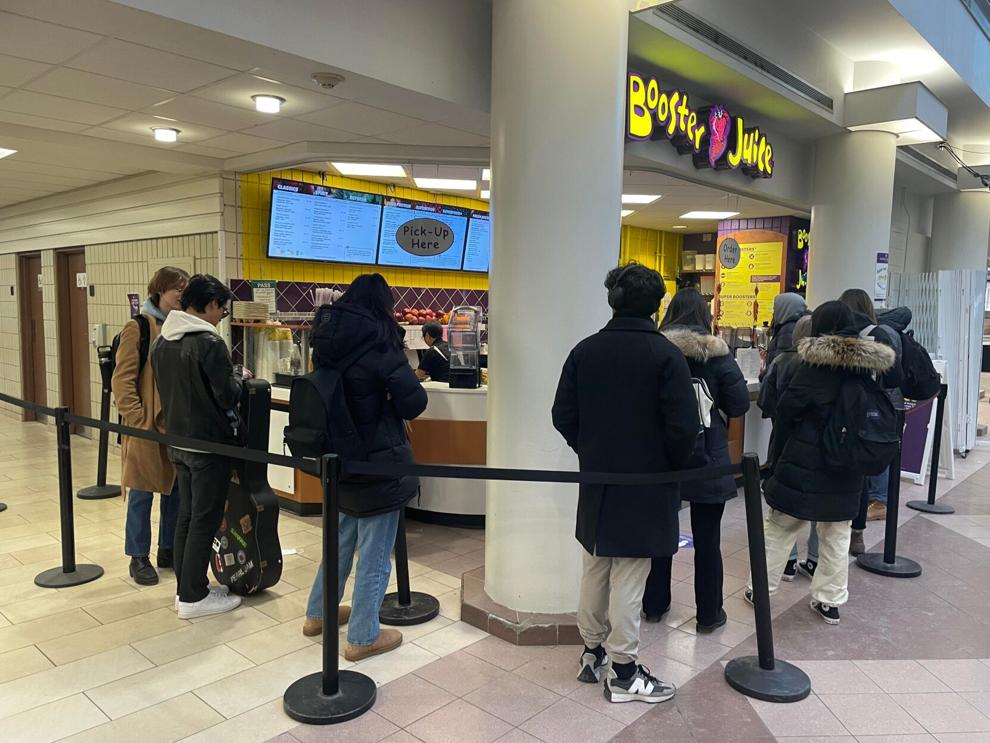 Western reopened the Booster Juice on the main floor of UCC on Tuesday after a temporary closure at the beginning of the winter semester.
The University Community Centre's Booster Juice was originally planned to remain closed until at least reading week in February. Hospitality Services said in a statement it successfully recruited additional staff this month and, because of that, was able to reopen Booster Juice early. 
Ongoing staffing shortages caused the initial closure on Dec. 16, 2022. 
"Booster Juice was temporarily closed during the exam period and over the holiday to position staff resources to areas with the most demand," Hospitality Services said in a statement to the Gazette.
Booster Juice staff were redeployed to the Starbucks on the main floor of the UCC earlier this semester. Both UCC Starbucks locations remain open. 
"I think it's good to have more options," said Allie Stenhouse, a third-year political science student who was in the Booster Juice line on Tuesday. "There's always just really crazy lines everywhere and it's just really frustrating."