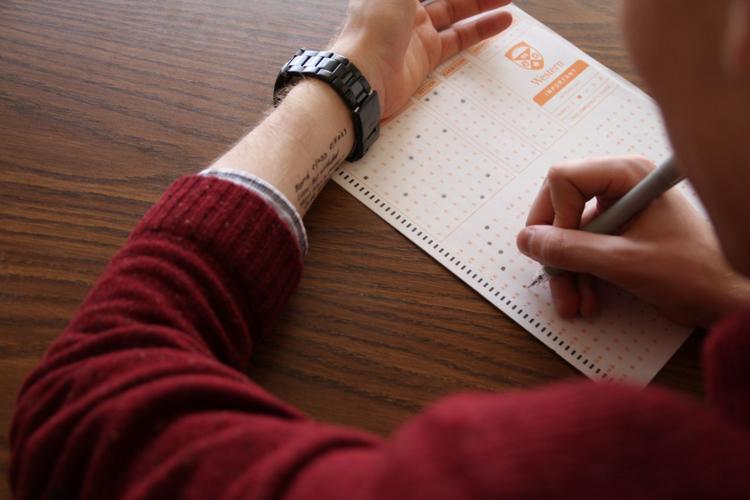 Western's annual report on academic offences showed a soaring plagiarism number Western says its looking into.
The Senate released the Scholastic Offence statistics on Oct. 18, which reported a total of 228 offences during the 2018-19 academic year, an increase over the past four years.
The past four years, plagiarism has dominated the list, and this year was no different with an overall 105 cases.
Graduate and post-doctoral students were the biggest overall offender with 50 violations, 44 of which were plagiarism — the highest Western University has ever reported.
John Doerksen oversees academic offences and appeals as Western's vice-provost of academic programs. He said that the graduate numbers came from one class where a number of students were acting together.
Science overtook second place for total offences at 38, and Social Science came close with 37 offences.
After Plagiarism, there were 54 instances of cheating. Ten of these incidents came from Social Science, Western's largest faculty.
There was also an increase in "unauthorized collaboration on assignments," with a total of 35 instances, with Engineering and Music at 11 cases each.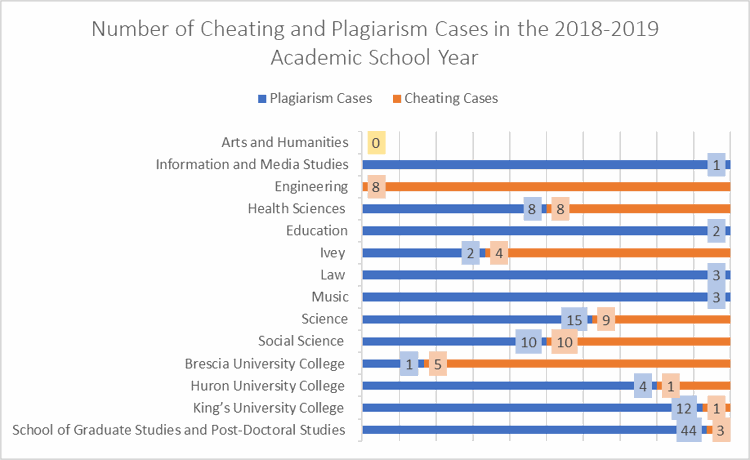 Doerksen said Western is trying to handle the swelling stats.
"There are ongoing efforts in the library and though the various academic units to provide good information around what constitutes good practice for citations in hopes to decrease plagiarism offences," Doerksen said.
There was unique instance among grad students of "contract cheating": someone submitted work that they did not do but arranged for someone else to do. The student received an F and was withdrawn from the program.
Concerns have been raised for years about academic offences being under-reported. Doerksen said he and the Senate Committee of Academic Policy and Awards has been tackling the issue.
"SCAPA has struck an Ad hoc committee to look at our scholastic offences policy and see if we can actually align the policy language with what we think might be informal practice across campus," Doerksen said.
Doerksen is hopeful to hear a recommendation from the ad hoc committee to attempt to alleviate under-reporting.